Africa is rich in mineral resources. Under the right economic and regulatory conditions, extraction and utilisation of these resources have the potential to lift the continent out of poverty by 2030. According to the African Mining Vision, the formal mining sector could contribute to sustainable development through economic linkages and by delivering significant revenues.
A long history and growth in artisanal and small-scale mining (ASM) in Africa presents development opportunities, on the condition that social and environmental hazards are managed.
The challenges of mining in complex political contexts and sensitive ecosystems underscores the need for responsible business conduct; human rights due diligence; and ethical, transparent governance at every site and scale of extraction.
Australian companies have a growing footprint in more than 400 mineral exploration and development projects in 35 African countries, according to the Australia-Africa Minerals and Energy Group.The ASX-listed companies invested in Africa range from major multinationals like BHP and Rio Tinto, to hundreds of mid-tier and junior mining and exploration companies. It also includes the mining equipment, technology and services (METS) sector. 
CSRM conducts research, training and knowledge transfer to private and public sector stakeholders in African mining and resource governance, both in Australia and in collaboration with African partners in academia, government, civil society and industry associations. Our research team has extensive field experience in African countries, such as Burkina Faso, Democratic Republic of Congo, Ethiopia, Ghana, Kenya, Madagascar, Mozambique, Niger, Nigeria, South Africa, Tanzania and Zambia.
Our track record in research and teaching activities in Africa's mineral development includes:
Eight years (2012 to 2020) of delivering the Australian Awards for Africa Extractives Short Courses for the Australian Department of Foreign Affairs and Trade (DFAT), with 25-30 participants each year from 20 African nations.
Local Economic and Social Development in the Extractives, 2015, 2017, 2018
Managing Social and Environmental Impacts of Mining, 2014
Managing Corporate Community Relations in Mining, 2012, 2013
Research on mining sustainability standards effectiveness, including responsible supply chains from the Great Lakes region and Madagascar, and on local economic linkages of mining companies in Rwanda, Tanzania, Madagascar, Mozambique, Ghana, South Africa and Zambia.
Research on artisanal and small-scale mining of coloured gemstones, with a particular focus on women in jewellery supply chains.

Doctoral students from Ghana and Nigeria focusing on livelihood strategies of households affected by mining-induced resettlement and on transparency and social accountability in the oil and gas sector.
2017
Case studies of mining companies' contribution to the SDGs, including case studies in Africa 
Collaboration with Oxfam Australia/ Southern Africa and Eduardo Modlane University co-hosting the Extractive Industries Governance Summer School in Maputo, Mozambique.   
2016
Research on The Impact of Political Settlements on the Extractive Industries in East Africa, with case studies of Kenya, Ethiopia and Rwanda.
Australian DFAT-funded Research and study tour for the South African Inter-Ministerial Committee on Distressed Mining Communities, Rapid Appraisal of the Policy and Regulatory System Governing the Mining Sector: Benchmarking Performance in Australia, Chile, South Africa and Zambia.
2011-2015
SMI co-hosted the International Mining for Development Centre (IM4DC) in collaboration with the University of Western Australia and supported by the Australian Department of Foreign Affairs and Trade (DFAT). CSRM researchers collaborated in a number of action research projects and training course for the IM4DC (see publications below). The partnership between UQ and UWA has continued through the Minerals and Energy for Development Alliance (MEfDA), which maintains an extensive alumni network of mining and resource governance professionals from African and other developing countries.
IMPACT STORY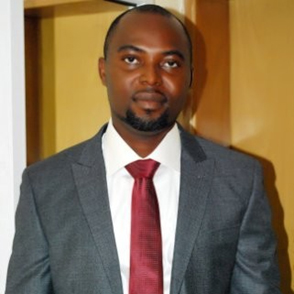 Australian Foreign Minister Julie Bishop mentioned Justin Anumnu of Nigeria at the Africa Down Under in September 2017. In 2015, Justin took leave from his job in the Nigerian Geological Survey Agency to attend the University of Queensland's short course on Local Economic and Social Development in Extractives, delivered by CSRM. On returning to Nigeria, Justin facilitated a community development agreement between mining companies and local communities.
He believes this agreement provides a stronger social foundation for the mining project, and its economic value for local communities and the miners who work amongst them.