Local Content Training Course
About the course
By the end of the training, participants will be able to understand how the pursuit of local content can create value in the host countries in which they operate, through the following ways:
Developing a competitive workforce and businesses, to provide cost effective, reliable and quality human resources and procurement solutions for the country's extractives projects and also serve the global mining, oil & gas value chains
Supporting the transformation of an host emerging economy to diversity into other economic sectors
Boosting competitiveness and building the technological capacities of firms located in geographical proximity to extractives projects, by facilitating the development of regional clusters and industrial parks
Meeting host community expectations to participate in the economic opportunities offered by projects (and in some cases, thus mitigating social unrest); develop skills and access to broader opportunities for local communities; and create sustainability of economic benefits beyond the life of the oil & gas project
Topics Covered
Defining what value local content can create in a specific host country context:
Undertaking a country context review, as the first step for companies in identifying the risks and opportunities associated with developing local content
How to use the context review to understand and distinguish between the legal, regulatory and contractual requirements that companies are bound to comply with as a minimum, and the expectations and higher-level public policy that lies behind these
How companies can align their local content value proposition with the host country's industrial and economic development policies, in order to streamline efforts, ensure long-lasting support from government and promote sustainable in-country value along all stages of an mining, oil & gas project lifecycle and beyond
Collaborating on a local content strategy:
How to engage and collaborate with those who share an interest in ensuring that local content programmes do create 'shared value'
How to conduct an aggregated industry workforce and goods/services demand analysis, and a supply side analysis to identify what is feasible, taking into account project lifecycles 
How to design a collaborative strategy which sets out the high-level objectives and definitions for local content endorsed by stakeholders, outlining respective stakeholder roles and responsibilities
Examples of collaborative initiatives from other parts of the world where companies, governments, major contractors and others implement through partnerships to address identified gaps:
Skills development programmes: considerations for strengthening technical and vocational training (TVET), and case studies illustrating skills gap assessments, defining of skills competency standards, interventions at all levels of education (from primary to post-graduate) and knowledge transfer for talent acceleration
Enterprise Centres / vendor development programmes: alternatives for delivery models and considerations for implementation are offered and case studies of initiatives designed to support supplier development, including supplier diversity, community agreements to address the supply / demand gap, community equity ownership in supplier firms, access to finance, online databases linking local businesses to contract opportunities, and partnerships between local and international SMEs to exchange know-how and improve access to markets
Strategic and substantial investments with a long-term horizon: cluster initiatives for world-class supplier development, cross-industry R&D collaboration, common use infrastructure and investments in access to energy
Individual company local content strategy:
Elements of a company's local content strategy: business case, expression of the company's commitment to the collaborative strategy, based on factual analysis, quantifies trade-offs, describes a narrowly focused set of objectives for an internal action plan, sets local content targets for goods and services and human resources positions, and defines the resourcing and organisational structures and systems required to deliver
Analysis required before giving 'preference' to local businesses (even when mandated), including assessing the risk of unintended consequences and mitigations
Demand-side interventions: Communicating opportunities, simplifying procurement and contracting, collaborative industry approaches to supplier pre-qualification, involving lead contractors / suppliers, and identifying and managing corrupt practices risks, monitoring & evaluation.
About Ana Maria Esteves - Community Insights Group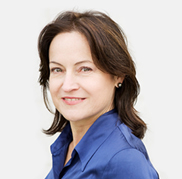 Ana Maria is founder of CIG, an international social impact management consultancy. She is a recognized practitioner in the areas of social performance, social investment and local content, especially in the mining, oil & gas and energy sector. She led the development of the revised IPIECA Local Content guidance (2016). She is an Industry Fellow at CSRM and visiting professor at the Faculty of  Engineering, University of Strathclyde (UK). Ana Maria goes beyond impact assessment to work with clients to contribute to socio-economic development at the local level. Her clients have included: Anglo American, BG, BHP Billiton, Goldcorp, Newmont, Rio Tinto, Shell, and Tullow Oil. She works all over the world, with a concentration in sub-Saharan Africa. Mozambique-born, she is an Australian citizen and currently resides in The Netherlands.
Presenters: Dr Ana Maria Esteves

Host: Dr Kathryn Sturman, Centre for Social Responsibility in Mining (CSRM)

Course cost: AUD $1,500 per participant (excl. GST)

SPECIAL rates: AUD $1,200 for government participants, AUD $900 for NGO participants, AUD $600 for university students (excl. GST)

Includes: Course notes, USB with useful resources, morning/afternoon tea and lunch.