Industry Workshop – SREP New Discovery Program
24 September 2018 Northwest Mineral Province New Discovery Program Workshop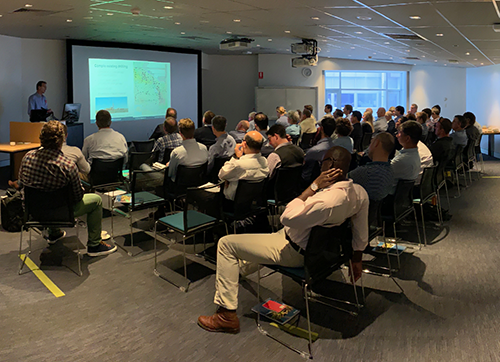 The New Discovery Program, part of the 4-year Strategic Resources Exploration Program (SREP) of Queensland Government, aims to facilitate discovery of new significant mineral deposits in northwest Queensland.
Since its commencement in July 2017, the Geological Survey of Queensland, in strategic collaborative partnerships with the Sustainable Minerals Institute at The University of Queensland, CSIRO, University of Tasmania and James Cook University, have initiated 14 data acquisition and research projects. This workshop informed industry participants about the progress and plans of the New Discovery Program. It was also an open invitation to provide feedback and contribute to program planning and implementation over the next three years.
The New Discovery Program aims to produce outcomes of direct relevance to exploration in northwest Queensland. Many of its components depend on close collaboration with industry. We welcome your support in developing a collaborative framework for future industry success.
Presentations and pdf downloads