Operational Excellence
Challenge statement
Generate business value through identification of opportunities across the mining processing chain, then connect our world experts with site personnel to convert opportunities into considerable added value.
Program Leader
Professor Neville Plint
Background
A constraints-based valuation system will be used to clearly identify the nodes of maximum value generation. We provide technical expertise to work with site in implementing the opportunities and measuring the resultant change in performance.
Build off successful implementation to roll out on-going improvements linked to a clear business plan
Grow partnerships that deliver latest technology – remove lag time between research and uptake
Embed benefits through skills development, coupling with site systems, and on-site students.
Our track record of documented outcomes of identifying value and applying new technology in major case studies that achieve production gains of over 20% include:
The original mine-to-mill implementation at Highland Valley copper, globally repeated many times
Anglo American Mogalakwena partnership – releasing the critical bottlenecks with no capital equipment plus identifying a further 20% opportunity.
Objectives
Provide value-based identification of business opportunities through linking world technical experts into the business evaluation.
Identify value opportunity along the process chain through assessing integrated opportunities at the interface between inter-dependent but decoupled sub-processes - bridging business silos.
Actively couple technical solutions, environment impact, health and social risk in a single evaluation.
SMI Objectives
Develop high level connections that value our contribution delivered via our domain excellence and consequently direct company challenges and funding revenue to the SMI in the long term
Generate income to fund student-based research that builds future capability
Build excellent science-based solutions for the mining industry.
Expertise without borders
In-house expertise across the SMI – from geology to society, JKTech, UQ faculties - Mining and Mineral processing, Engineering, Business School - and established global research partners - such as the GCC.
Delivery
Expert on-site review.
Quantify RISK in potential solutions, arising from ore, equipment and operating variability.
Provide path to reduce RISK of technical solutions – in process improvement and for shelved projects.
Deliver future tools now
Our business approach built on good science identifies short-term and builds long-term value, forming the basis of sustainable implementation of Operational Excellence across the mining value chain.

Digital Mining - Unlock the value of digital technologies through translating digital data to knowledge
Digital technology has the potential to transform the way the minerals industry operates and could reduce capital intensity and cost of production, make production safer, and drastically reduce environmental footprint while enhancing social performance. In the early 1800s, introduction of the steam engine transformed our industry from small-scale manual to large-scale mechanised complexes. Later disruptions include mass production in the 1900s, and advances in electronics and robotics in 1970s and 1980s which led to the application of process control and automation. The digital revolution which began from the late 1950s has transformed mechanical and analogue electronic technology to digital electronics. Since 2000, the exponential evolution of digital technology is disrupting not only the industry but all aspects of human life.
Some leading companies have taken the disruptive path to build the architecture for a digital platform. However, recent surveys show that less than 10% of mining companies have a comprehensive digital strategy and are able to realise the value of digital technology (Yeates, 2017). Most companies are struggling with linking several digital data platforms implemented for different aspects of the value chain and finding it difficult to translate digital data into meaningful knowledge and to effectively apply that knowledge. Other barriers to implementation include geographical spread of operations in remote locations, access to the workforce who is trained to implement a digital platform, infrastructure for connecting operations and transferring digital data (JKTech, 2017).
Intra-disciplinary Collaboration
In the path forward, The Digital Mine will benefit from cutting edge research which is in progress in the SMI production, people and environmental centres which represent the main three pillars of business in the minerals industry. Advanced capabilities in automation and digital technologies which reside in the School of Mechanical and Mining Engineering, the Digital Humanities and the Social Sciences initiative in the School of Humanities and Social Sciences, pioneering research in human interface and integrated risk analysis which is developing in the school of Chemical Engineering, novel research in joint cognitive systems which is progressing in the School of Information Technology and Electrical Engineering and world-leading research in analysis of the process of business in the Business School are integral into this program. The Digital Mine will also establish collaboration with world-leading researchers in external organisations such as Information Systems School at QUT, Mine informatics in CSIRO, Mine Sensing, Mining Process and Mining Technology groups in Mining 3, Risk Management group in Rio Tinto, Petra, Interlate, GE mining and IBM mining.
Complex Ore Bodies – the mines of the future
Perhaps the greatest future challenge for the mining industry is that World demand for raw materials is projected to continue to grow for the foreseeable future, and future new supply of raw materials will have to come from a combination of new mine discoveries, recycling and existing projects which have not yet commenced production. 
For new mine discoveries, the major challenge is that exploration costs are increasing and discovery rates are declining, so new discoveries alone will not meet future demand
In currently operating mines, grades are decreasing, and are even lower in undeveloped mines, and the quest to overcome this by economies of scale is reaching the limit of effectiveness.  In fact, most undeveloped deposits are either unviable due to low grades or other technical challenges or inaccessible due to political unrest, social outrage and/or environmental barriers. 
The SMI, in conjunction with its UQ and external partners, is uniquely placed to lead a multidisciplinary effort to develop the step changes in social understanding, environmental innovation and mining and processing efficiency which will be required to allow cost effective access to these Complex Orebodies in a way that that also enables sustainable development.
Some of the key research questions to address this challenge include
How can we rethink the relationship between mining, social footprint, and policy in order to achieve equitable and sustainable development.   To quote Anglo's Mark Cutifani, "The relationship between mining and society is failing to deliver development. A new, fairer model is needed."
How can we improve mineral processing to minimise water usage, waste footprint and deleterious elements?
How can we improve the way we define orebody variability and develop the mining and processing flexibility to accommodate that variability such that we can viably treat the lower grade and more complex orebodies of the future?
How can we develop new technology and improve existing technologies in order to lower mining and processing costs and achieve greater efficiency in the mining and processing chain?
Inter-disciplinary collaboration
The SMI has a strong presence in all those areas, and we see great potential to improve existing collaborations with other UQ Schools including Social Sciences Earth and Environmental Sciences, Mechanical and Mining Engineering, Chemical Engineering, and Business.  In addition, the SMI's collaborations and reputation span the globe.  Brisbane, however, is a particularly compelling hub for complex orebodies research, with the additional presence of CRC Ore, Mining3, and CEEC, placing us in a strong position to lead the world in this area. 
---
Projects within this program
Projects to address improvements to understanding of social complexity by better integration and analysis of the spatial and temporal layers of physical, social, cadastral and demographic data relating to the social impacts of mining
New technologies and strategies to surmount environmental barriers through alternative processing, water efficiency, and minimisation of waste and deleterious elements
Projects to strengthen the feedback loop of deposit definition, mining and processing, in order to allow better understanding of the sources of orebody variability and the flexibility to accommodate it.
Projects aimed at developing new technologies and techniques to achieve more and better comminution and separation with the expenditure of less energy.
Mining Life Cycle - Transforming perspectives on waste across the life of the mine
How can the mining industry create new economic value, target reduced footprints and significantly diminish liability from mining waste?
The mining life cycle starts at exploration and ends at closure, but impacts from mining can last in perpetuity. Mining waste – that is waste rock from mining and tailings from mineral processing – are the source of the biggest impacts from mining. In Australia alone, the generation of mine waste is about 6 to 7 billion tonnes per year. To put these figures into context, current worldwide cement production is about 3.5 billion tonnes per year. 
This cross-cutting program will adopt a transformational perspective to mining waste along the mine life cycle.   It will apply a multi-disciplinary, innovative, and integrative approach to develop feasible pathways, create new value chains and accelerate legal, economic and technical solutions to realise substantial value from mineral waste for the overall benefit to society – namely industry, governments, communities and the environment. Key questions include:
What are the local, regional and global societal dimensions related to managing mining waste?
What are the spatial and temporal geo-environmental impacts resulting from mining waste and how can potential liabilities be prevented or substantially mitigated?
Which geo-metallurgical properties can unlock additional value and enhance environmental outcomes in waste from mining and mineral processing?
How can the mining industry contribute, assess and quantify their contribution to the emerging circular economy?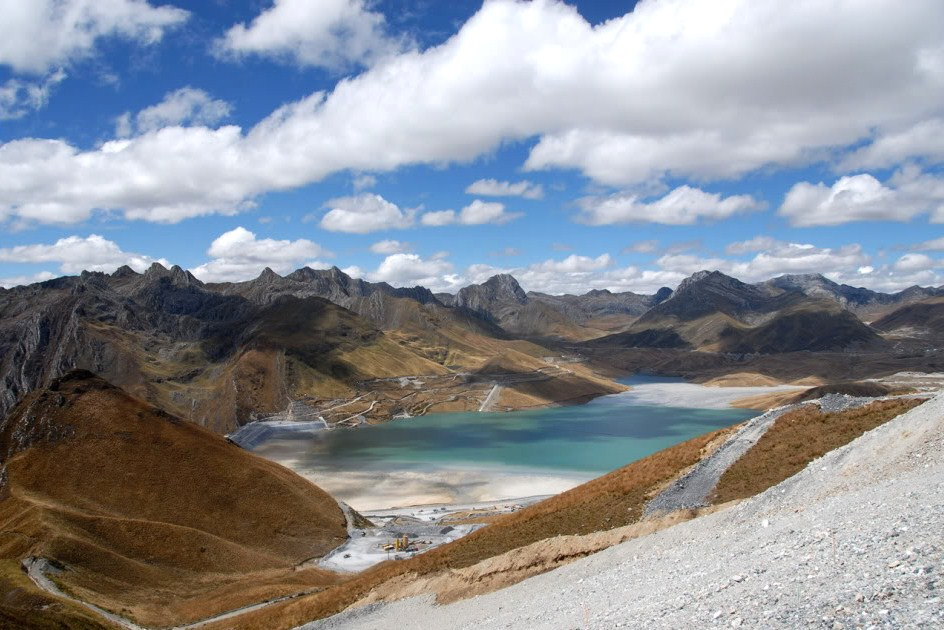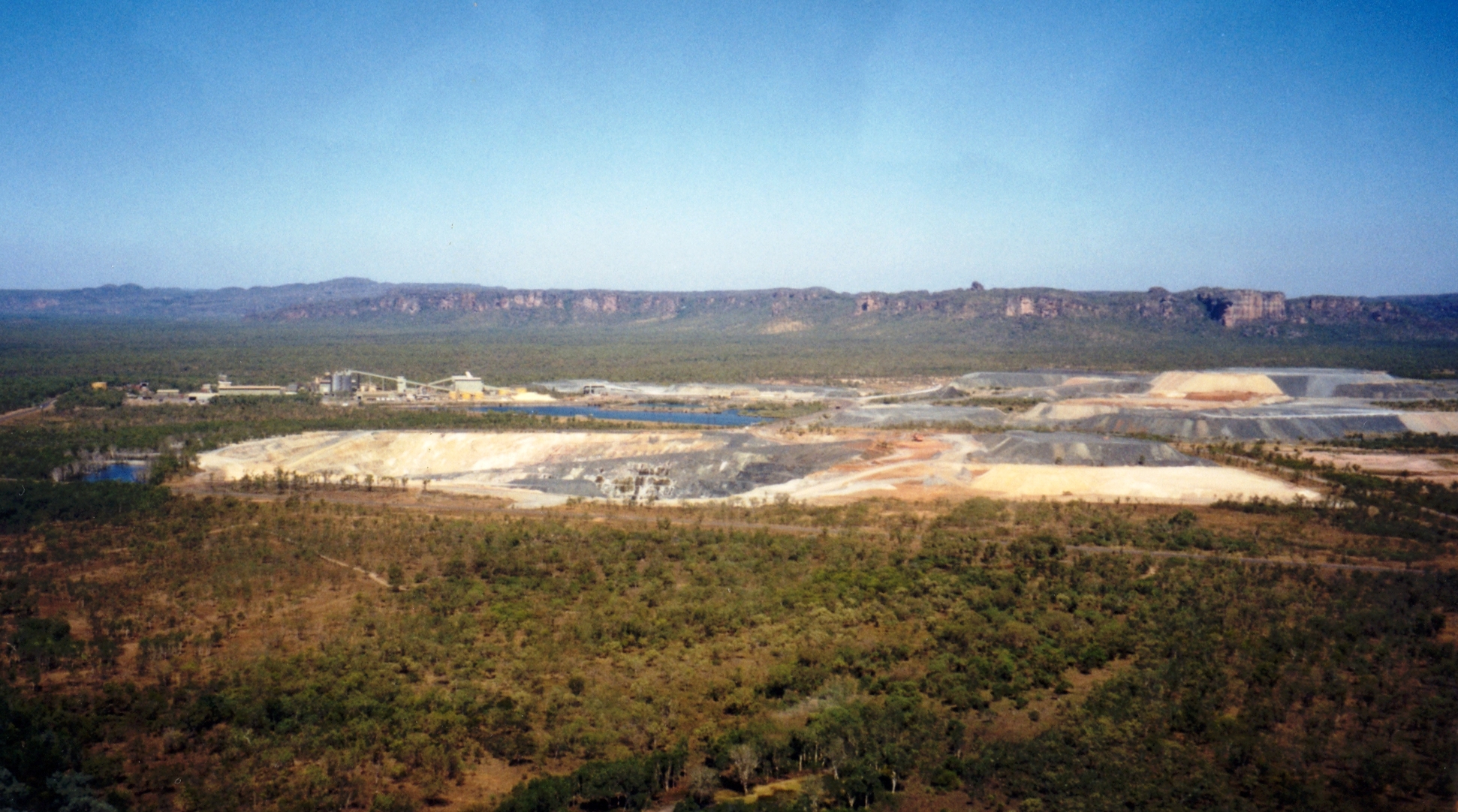 Inter-disciplinary collaboration
The program of work offers the opportunity to collaborate with Schools and Centre within UQ including Civil Engineering, Mechanical and Mining Engineering, Earth and Environmental Sciences, Business, Social Science.
---
Projects within this program
Existing projects in this area include initial work on 'Designer tailings' and the body of work from the 'Wealth from Waste' cluster program. 
Governance and Organisation
What are effective and innovative approaches in ensuring that the outcomes from mineral developments add value to all stakeholders across the lifecycle?
Over the last two decades since the Global Mining Initiative and MMSD project there has been a continued focus by governments, mining companies and other stakeholders on the question of how mining activities contribute to sustainable development outcomes for the local and regional communities where they operate. Mining companies have increasingly sought to engage in the debate around development, and a large number of policy frameworks and guidance documents have been produced on all sides. However, the practical implementation of these frameworks raises many challenges, particularly in the area of governance roles and organisation design when multiple objectives and disciplines are involved.
The aim of the Governance and Organisation program is to develop a cross-cutting research agenda which integrates different aspects of resource governance, with a focus on building an evidence base of the effectiveness of different approaches to policy and regulatory issues, as well as company and collaborative management initiatives.
How effective are the various approaches to mineral policy and regulatory frameworks in delivering positive development outcomes for local and regional stakeholders?
How do mining companies factor in sustainable development factors into their decision-making processes?
How do organisations organise themselves internally and collaboratively to design, operate and close mining and processing operations?
Inter-disciplinary collaboration
The proposed program will actively seek to broaden the scope of previous work to include governance of all aspects of mining operations across the lifecycle. Potential UQ collaborators include Political Science, Social Science, Business, Law and Earth and Environmental Sciences.
Externally opportunities exist to develop collaborations with Columbia Centre for Sustainable Investment (CCSI), University of Cape Town, University of Dundee as well as a range of multi-lateral institutions including the Intergovernmental Forum on Mining and Metals, the ICMM, the World Bank and IFC etc.
---
Projects within this Program
Previous work in this area includes work on certification schemes in the resources sector, as well as several studies on the application of management systems and decision-making, and collaborative governance in specific mining contexts.
Program Leader
Robin Evans
Total Deposit Knowledge
The main aim of the Geology for Mining program is to maximise the impact of geological information and understanding on the mining value chain, by developing tools and approaches to extend the ability of geological datasets to predict and model key mining and processing parameters, and to increase the effectiveness of in-mine and district exploration.
Context
Maximise value of geological information at every stage in the extractive process.
Reduction of risk and cost.
Faster and more rigorous geological models which are designed to address exploration, mining and processing needs.
Effective characterisation of rock mass for mining.
Cost-effective deposit-scale mapping and exploration.
Better and more responsive tools and approaches for 3D modelling of mineralised environments at deposit to regional scale, aiding brownfield and greenfields exploration.
New and cheaper ways to extract ore, including in situ recovery.
---
Projects within this program
Funding received for project to facilitate the scoping of the 4-year NW Queensland prospectivity program 
BRC project to compile and contextualise previous research and relevant exploration data for NW Queensland mineral province program 
Reactive ground study in the Mount Isa copper orebodies.  
Microbial recovery of metal 
Projects related to tectonostratigraphic analysis 
Case study of geometallurgical tools 
Life Cycle of Mines and Metals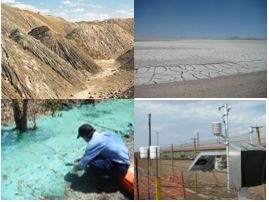 The group has an integrative focus on environmental impacts, social implications, technical innovations and economic factors along the metal value chain and over the life of a mining project or operation; understand and create enhanced value from mining waste (waste rock, overburden and tailings) and recovery of metals from end-of-life products.
---
Projects within this Group
Developing a process for estimating long‐term salinity generation rates to predict salinity levels in coal mine final voids and the residual risk to receiving surface water or groundwater environments.
Building a tool for knowledge sharing and dissemination of mine rehabilitation and closure in the coal industry mrcwiki.org.au
Identifying the links between climate change, raw material supply and environmental risks.
Examining the feasibility of mine tailings reprocessing to improve overall metal recovery and minimise the residual environmental risk.
Identifying economically viable options for the recycling of metals from end-of-life products and industrial waste in Australia wealthfromwaste.net
Group Leader
Associate Professor Glen Corder
Team
Dr Mansour Edraki
Dr Artem Golev
Dr Barry Noller
Keywords
circular economy, industrial ecology, rehabilitation, remediation; mine closure, mine wastes, tailings, human health, environmental toxicology, cyanide, acid and metalliferous drainage (AMD), geochemistry, heavy metals, metalloids, salts, recycling, e-waste; value chain
Ecosystem Assessment, Restoration and Resilience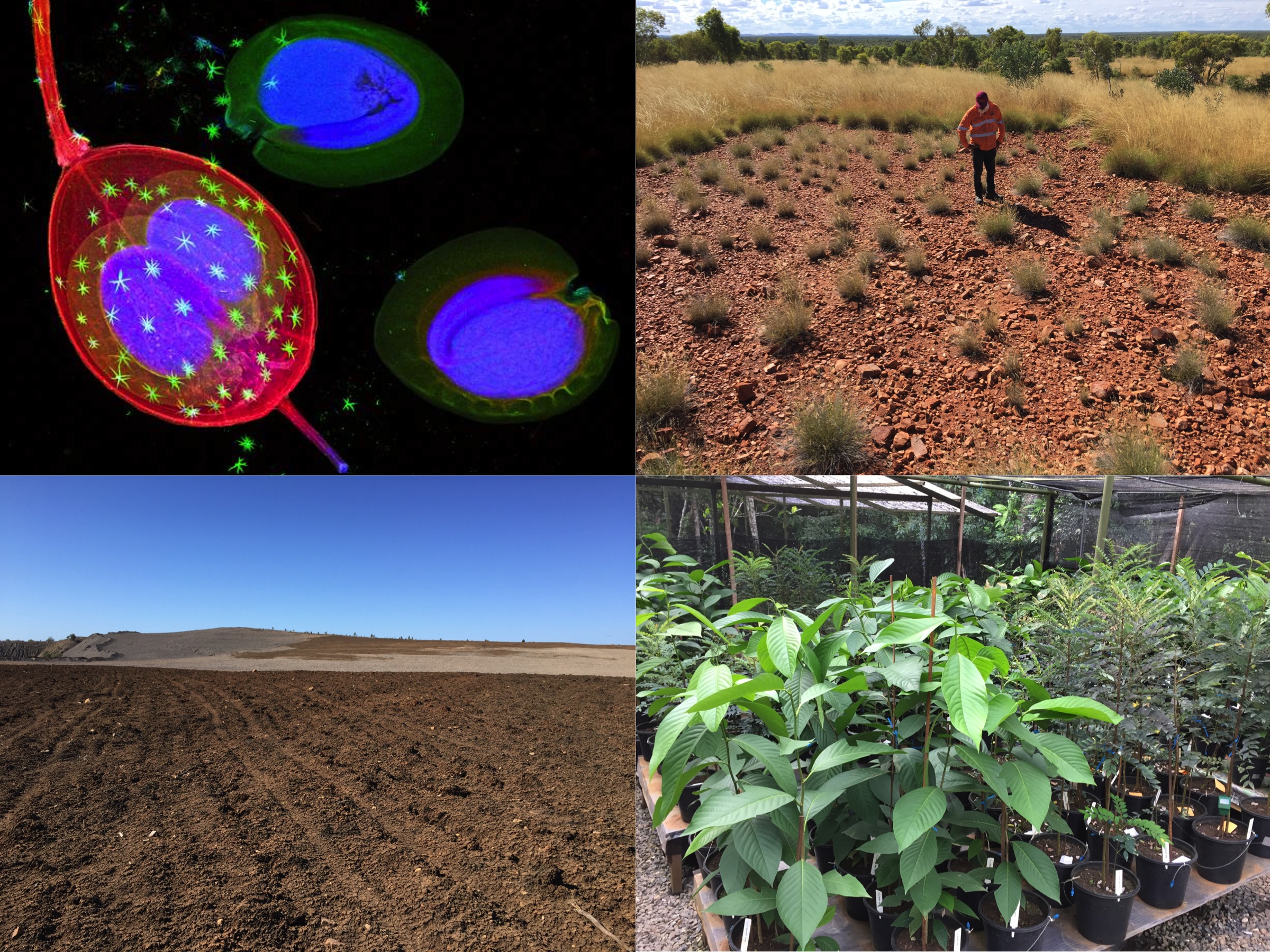 This group currently focuses on two key areas: the discovery and utility of metallophyte plants; and, the recovery and sustainability of disturbed land. The group further leads a suite of projects that assess the environmental impacts of mining activities and disturbance on ecosystems, from which innovative approaches to restore ecosystem services are developed.
---
Projects within this Group

Identification of wildlife crossing locations to mitigate the effects of a proposed expressway
The Kenya project work assesses the environmental impacts of anthropogenic activities and disturbance on ecosystems, particularly in the context of new infrastructure rather than mining. We are modelling the movements of a suit of mammal species to understand the effects that a proposed Expressway will have on wildlife across a large area of Kenya.
This modelling will be used to the propose mitigation strategies and assess the most appropriate locations for the placement of wildlife crossings. 
Hyperaccumulators are unusual plants that accumulate particular metals or metalloids in their living tissues to levels that may be orders of magnitude greater than is normal for most plants growing on similar soils. Discovering hyperaccumulators and understanding their agronomy could lead to identifying potential species to be utilized in novel phytotechnologies such as phytomining for phytoextraction of valuable metals.
Currently, there are approximately 450 documented Ni hyperaccumulators worldwide. The majority of the nickel hyperaccumulators have been recorded in Cuba (130), Southern Europe and Minor Asia (80–90), and Malaysia (24). In New Caledonia there are 65 documented Ni hyperaccumulators. One of the most unusual is the tree Pycnandra acuminata, endemic to New Caledonia, which has a latex that contains up to 25.7 Wt% nickel colouring it blue-green from nickel ions.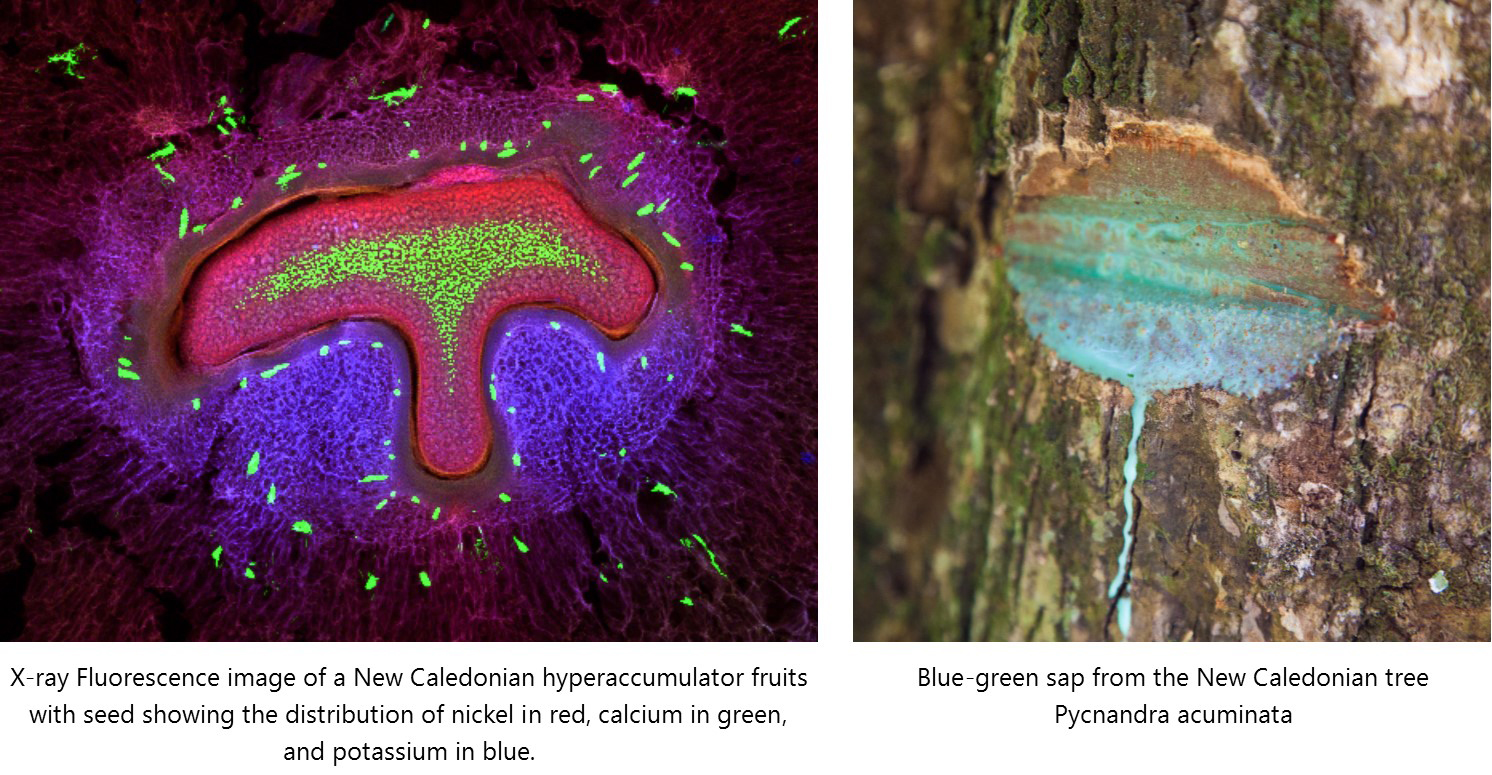 The current research has been undertaken as part of Vidiro Gei's PhD project. Her study aimed to spatially resolve the elemental distribution in five different New Caledonian nickel hyperaccumulator plant species using synchrotron-based micro-X-ray Fluorescence imaging. The experiments were undertaken at X-ray fluorescence beamline (P06) of PETRA III (Deutsches Elektronen-Synchrotron; DESY) in Hamburg, Germany with collaborators from New Caledonia and France.
Read more in the BBC news story "The tree that bleeds... metal?"  https://www.bbc.co.uk/news/science-environment-45398434
Project members: Dr Antony van der Ent, Associate Professor Peter Erskine & Vidiro Gei
How do engineered landscapes respond to fire? This project aims to test established rehabilitation by applying fire and measuring the vegetation and landform response in the 2 years following the burn.  The project is using high spatial and temporal spectral imagery captured by drone along with ground surveys to assess fire severity and recovery, and determine the long-term impacts on lease relinquishment for a number of sites in Queensland and New South Wales. Fires have been conducted at Curragh Mine, Glencore Newlands Mine (night burn photos) and Ensham Mine.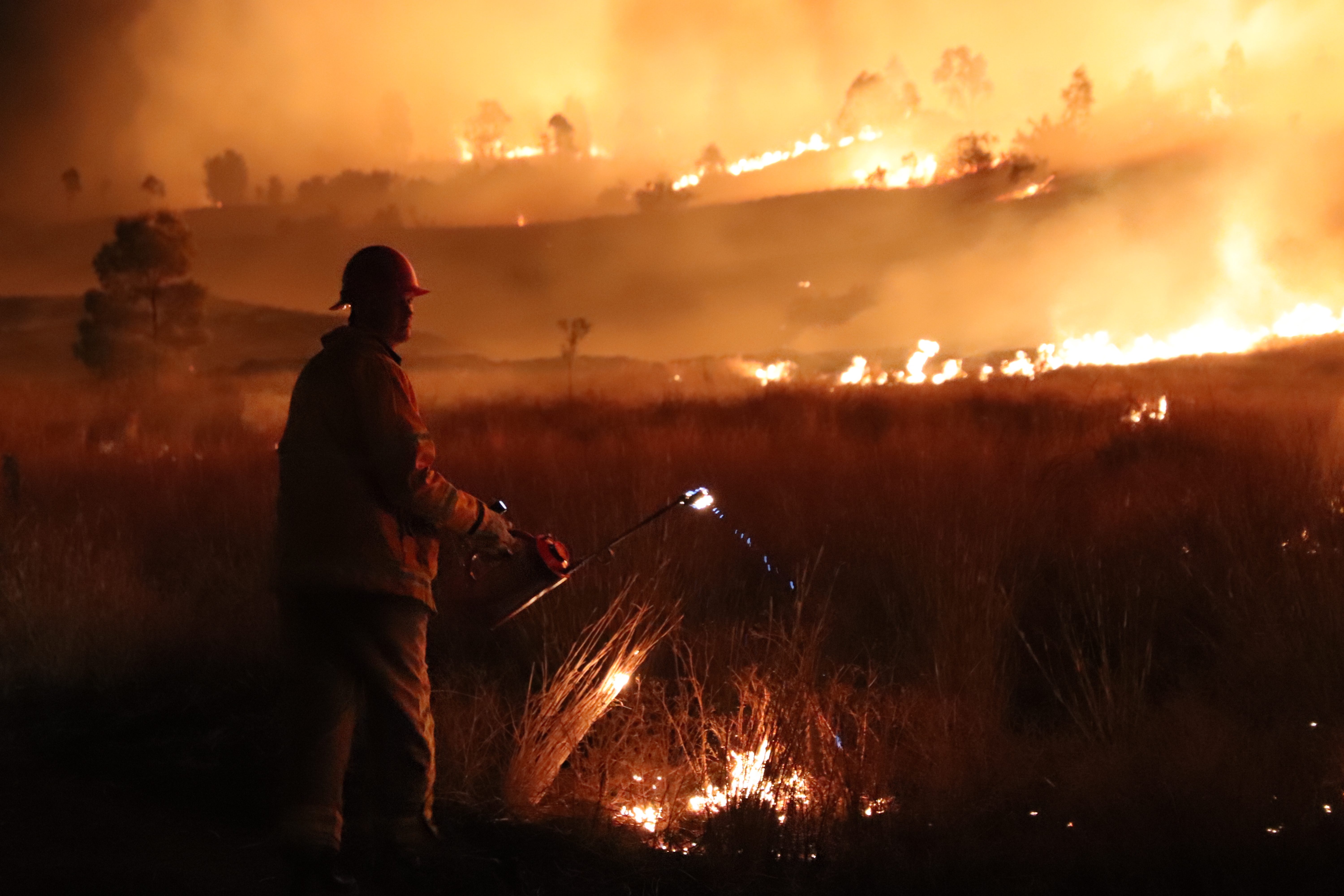 Application of X-ray fluorescence technology on herbarium collections
Growth trials using nickel hyperaccumulator plants in Sabah, Malaysia
Ecological Engineering of Mine Wastes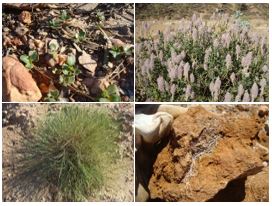 This group currently focuses on the discovery of new knowledge and technologies relating to ecological engineering and the rehabilitation of metal mine tailings and alumina refinery residues. Projects encompass bioweathering of primary minerals in tailings, eco-engineered pedogenesis of tailings, bio-geo-polymerization of tailing minerals for hardpan formation, and the biogeochemistry of the tailings-soil-plant continuum.
---
Projects within this Group
In situ
engineering red mud into functional soil - A new technology for cost-effective rehabilitation of red mud domains
Evaluation of key attributes of nutrient cycling in revegetated waste rock landform of Ranger uranium mine
Eco-engineering soil from mine tailings for native plant rehabilitation
Building the framework for meeting closure criteria in waste rock dump design and performance
Developing options and strategies for red mud bioremediation
Related available student projects
Bio-mineral-organo complexation models in tailings
Molecular microbial mechanisms in mineral bioweathering and secondary mineral formation
Mechanisms of water-stable aggregate formation in red mud
Geo-rhizosphere biology in native/metallophyte species in mineralized soil and metal mine tailings
Biogenic mineral forms and speciation in metal mine tailings
Rhizosphere adaptation to tailing technosols in native plant species
Biogenic factors in duricrust formation: from nature to tailings surface
Bio-geo-mineral cross-linking mechanisms and hardpan formation in tailings
Relationship between soil microbial community structure and trajectory of plant species diversity in revegetated mined land
Group Leader
Associate Professor Longbin Huang
Team
HDR Students
Keywords
metal mine tailings, bauxite residue (red mud), mineral bioweathering, geo-microbial ecology, environmental microbial ecology, microspectroscopy, bio-mineral-organo interactions, geo-rhizosphere biology, engineered pedogenesis, technosols, hydrogeochemistry, bio-geopolymerization, hardpan, rhizosphere of metallophytes, soil-plant systems
Separation Program
"Separation" aims to develop novel or improve existing mineral separation processes to achieve improved profitability, resource utilisation and minimise environmental impact in the mining industry.  It also aims to develop the modelling capability required to enable these technologies to be evaluated in the context of a circuit flowsheet.
The development and implementation of new separation technologies is becoming increasingly important as the "easy to treat" resources become depleted and the mining industry is facing the need to economically extract lower grade and more complex ore deposits.  One can no longer solve these problems by making equipment bigger. There is a need to process smarter.
---
Projects within this program
High Voltage Pulse (HVP) Comminution Pretreatment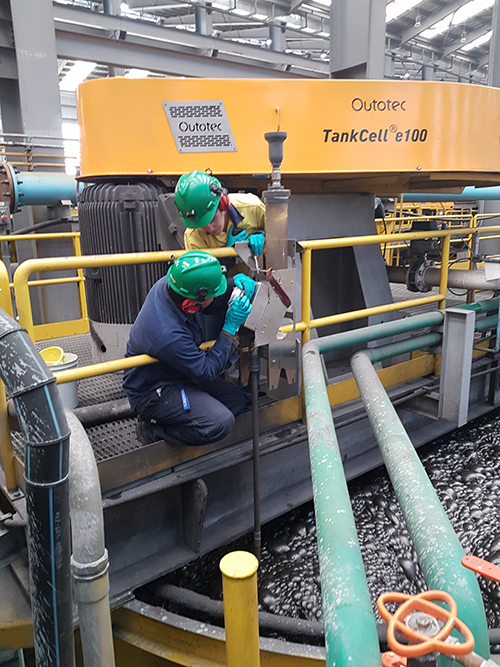 Program Leader
Program Team
Advanced Process Prediction and Control (APPCo) Program

Transforming process prediction for effective control
APPCo aims to transform unit process modelling and simulation, moving on from the steady-state models previously developed at the SMI-JKMRC, to develop and apply new techniques that make greater use of data generated on-site and sensor technologies in combination with advanced process control, computational analytics and modelling techniques.
Research within the APPCo program will focus on the following foundation themes:
Integrated process prediction
Advanced ore characterisation for mechanistic modelling
Dynamic process modelling
Resource utilisation and sustainability metrics
Liberation modelling
Advanced data analytics
Instrumentation and soft sensors
Mine Energy Transformation and Integration Program (METI)
The METI Program aims to enable transformational change in how the mining industry obtains and consumes energy, and to integrate activities across the mining value chain business cycle. The Program focuses on leveraging SMI's existing mining and processing operational know-how to identify strategic energy and cross-disciplinary initiatives for improved operational, environmental and social performance.
Energy management in mining  
Technology adaptation and adoption
Process Integration

Program Leader
Dr Marcin Ziemski
Regional Water and Land Resources Program
The Regional Water and Land Resources program produces the knowledge, data sets and tools to support the role of mine and coal seam gas projects in sustainable management of water and land resources at site to regional scales. The three main areas of activity are: 1) Mine site hydrology and landscapes: site water balances; cover design and assessment; spoil heap and tailings hydrology; 2) Regional planning tools: regional hydrological models and monitoring systems; applications of remote sensing; uncertainty and risk analysis; land use planning GIS tools; 3) Water and society: water accounting and reporting; and hydro-economic analysis.
There is increasing focus on water stewardship frameworks by the mining sector, as well as ever-increasing scrutiny of mine planning decisions, which requires tools and guidelines for objective analysis and reporting of water risks and opportunities. There is increasing regulatory requirement for accurate water balance predictions on mine sites (e.g. tailings and mine pit evaporation) and seepage risks over the mine life cycle, requiring appropriate monitoring and modelling technology. Guidance on best current practice and technological innovations are needed to manage these risks. In face of globally increasing pressures on water resources, the mining industry is investing $Billions in new water supplies and water efficiency measures (most prominently in arid regions such as Chile), and there is a need to understand risks and opportunities arising from these investments.

Program Lead
Neil McIntyre
Program Team
Thomas Baumgartl
Vinod Nath