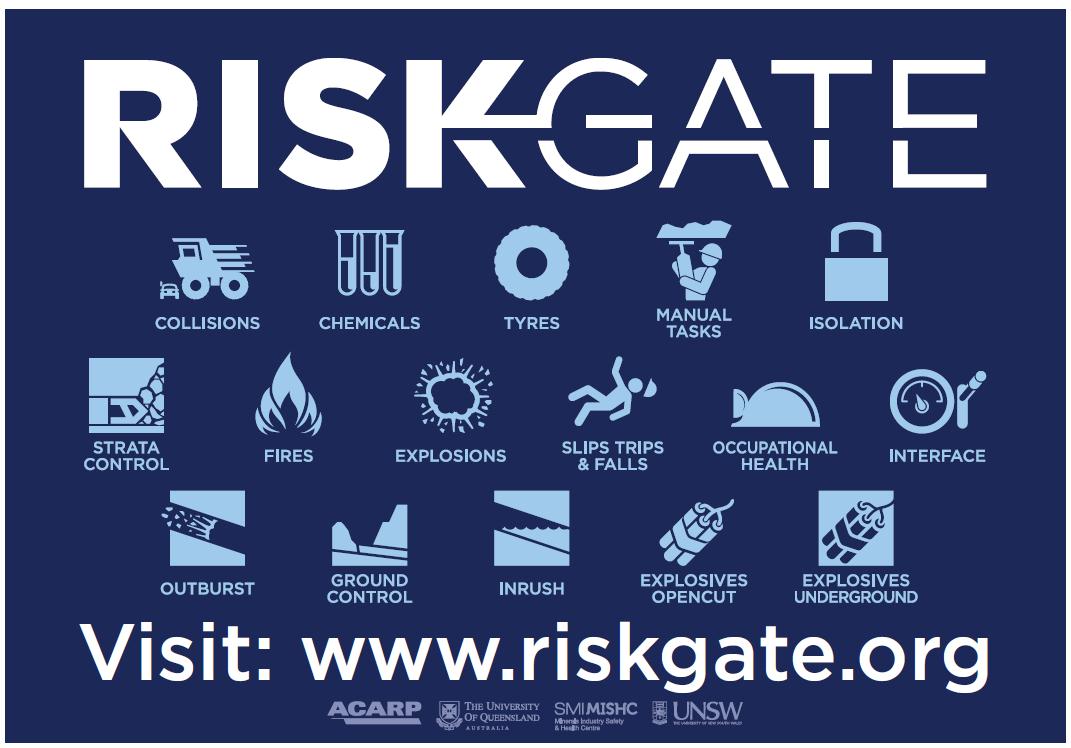 RISKGATE is an on-line body of knowledge (BOK) that complements existing risk management processes to provide event-specific controls for people in the Australian coal mining industry who conduct and/or develop risk assessments, audits, incident investigations and management systems. 

The main objective of this ACARP project is to design, develop and operate RISKGATE, built to coal industry requirements; and populated with knowledge obtained from mining industry experts through a series of bow-tie analysis action research workshops for each topic.
 
Broad participation from the mining industry is the key factor underlying RISKGATE success. All Series One and Series Two Topics are now complete, and RISKGATE was launched by ACARP on December 5, 2012. Access is available via automatic registration/login for all ACARP member companies at http://www.riskgate.org/ 

Mining Companies contributed: Adani, Anglo American, BMA/BHP, Caledon, Centennial, Peabody, Rio Tinto and Xstrata/Glencore.