A giant library filled with different types of rocks from north-west Queensland has been set up in Mount Isa, in an attempt to revolutionise mining exploration.
Run by the Queensland Department of Natural Resources and Mines and the University of Queensland, the library is aiming to collate core rock samples from all mineral bodies in the state's west.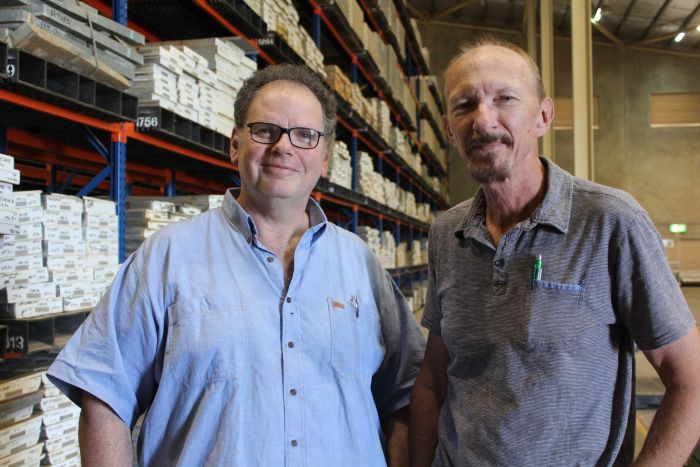 University of Queensland geology and geophysics expert Professor Rick Valenta said that traditionally mining companies were reluctant to share core rock samples.
"There was a feeling long ago, that there was a real commercial advantage to holding on to all of your core," Professor Valenta said.
"Now companies are really working together, sharing information and willing to put core in, a lot of companies already have."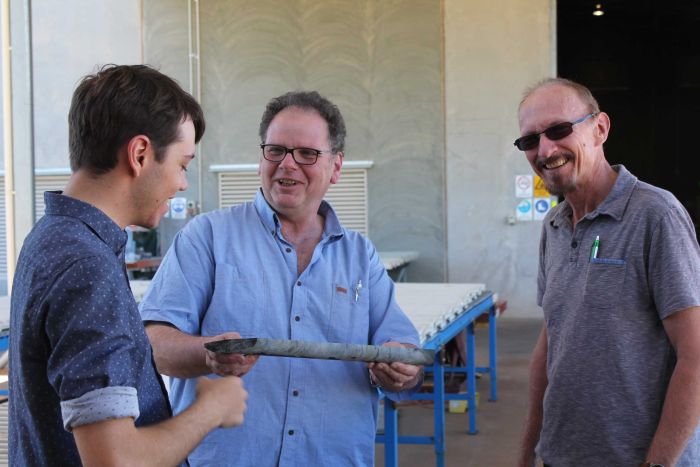 Long way to go
Despite hundreds of metres of shelving full of rocks packed into the shed, the library is still in its infancy.
Geoscience manager for a Queensland Geological Survey Paul Donchak said that after 18 months of collecting and storing rocks, it was only about a third completed.
"It's a work in progress, it will take a few years to get the library complete," Mr Donchak said.
"Hopefully the library will never be complete if they keep discovering new ore deposits that we keep having to house in the library."
Mr Donchak said the next step for the library was to collect samples from some lesser known deposits in the area.
"We also want to promote the value of the library to the local exploration community and the international exploration community," he said.
"Even students from [another Queensland university] James Cook University or international students and explorers could come here and really make use of this library to expand their knowledge of exploration techniques."
Atlas in the planning
Professor Valenta said collecting the rock samples and storing them in a common user facility will also create the main point of reference for an atlas of ore bodies in Queensland.
He said the atlas idea came from a survey of exploration companies in the area, asking what can be done to encourage more investigation.
"That ranked number two out of 26 items, so they were very keen to see it happen," Professor Valenta said.
"The first two entries are done and there's probably ways to improve that but when have the whole one together it's going to be a great resource for explorers in the region."
---
Source: ABC news - QLD Country Hour - By Eric Baker