Leading research on red mud rehabilitation technologies raised the eye-brows of Rio Tinto's senior delegation on June 8, 2018.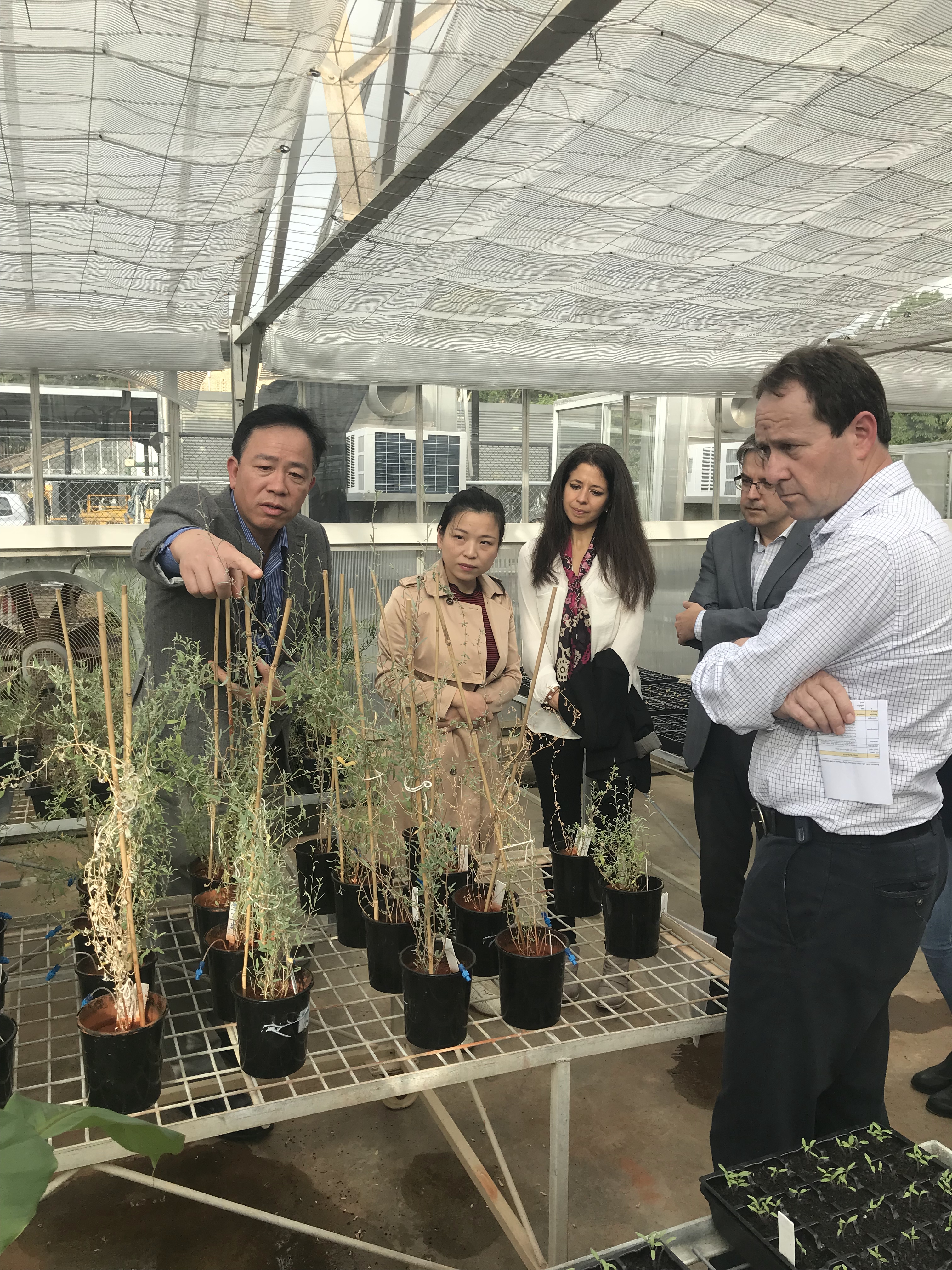 Associate Professor Longbin Huang and Dr Fang You hosted a two-hour visit by a delegation of 7 senior members from Rio Tinto and 1 representative from Aecom. SMI director Professor Neville Plint and UQ-PVCR Professor Mohan Krishnamoorthy were present at the meeting, expressing strong support of the research and industry engagement.
 
Associate Professor Longbin Huang and Dr Fang You showed the enthusiastic group an ongoing glasshouse trial demonstrating successful colonization (more than 80 days) of tolerant pioneer plants (salt bush) in eco-engineered soil from seawater neautralised red mud. The group engaged enthusiastically with questions and discussion. 

Associate Professor Longbin Huang presented an overview of the foundation, current findings and way-forward for the technologies, and methodologies around the ecological engineering of bauxite residues to the delegation, which was well received and echoed in follow-up discussions.

Currently, Associate Professor Longbin Huang is leading a large 2-year project investigating soil formation in alkaline red mud at Gove, contributing to the rehabilitation of red mud ponds. He is also about to commence a large 3-year project investigating soil formation process in seawater neutralised red mud at Queensland Alumina Ltd, Gladstone, Qld.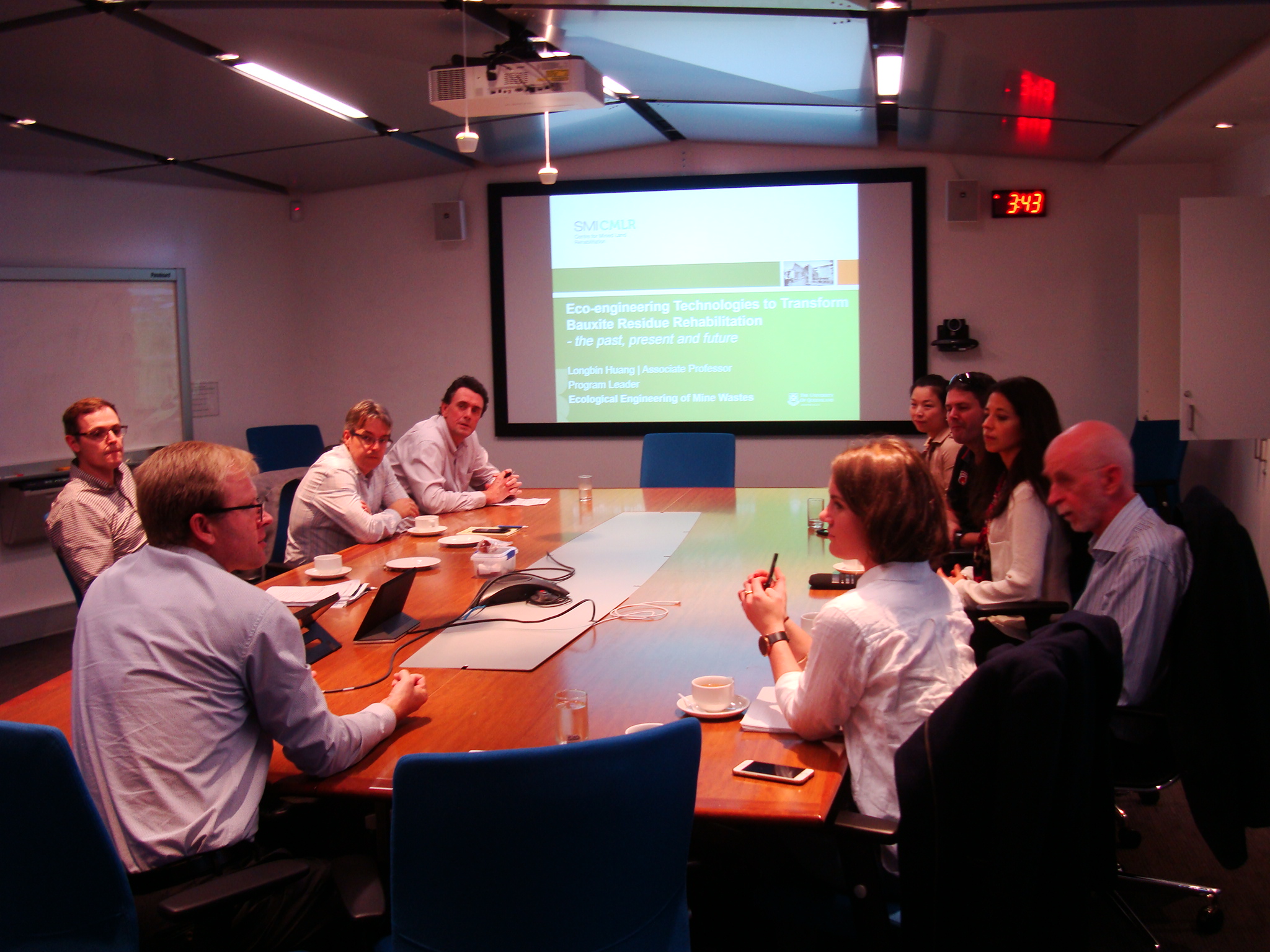 The Rio Tinto members of the delegation include
• Ben Devries (GM – Engineering and Growth)
• David Parry (Principal Advisor – Environment)
• Greg Zardus (Study Manager)
• Josue Navarro (Manager - Tailings)
• Gerard Rheiberger (MD - Studies)
• Scheherazade Walter (GM -  Closure Studies)
• Greg Marshall ( Study Manager)
Ms Renee Eaton (Aecom - Environmental Scientist) also joined the delegation.