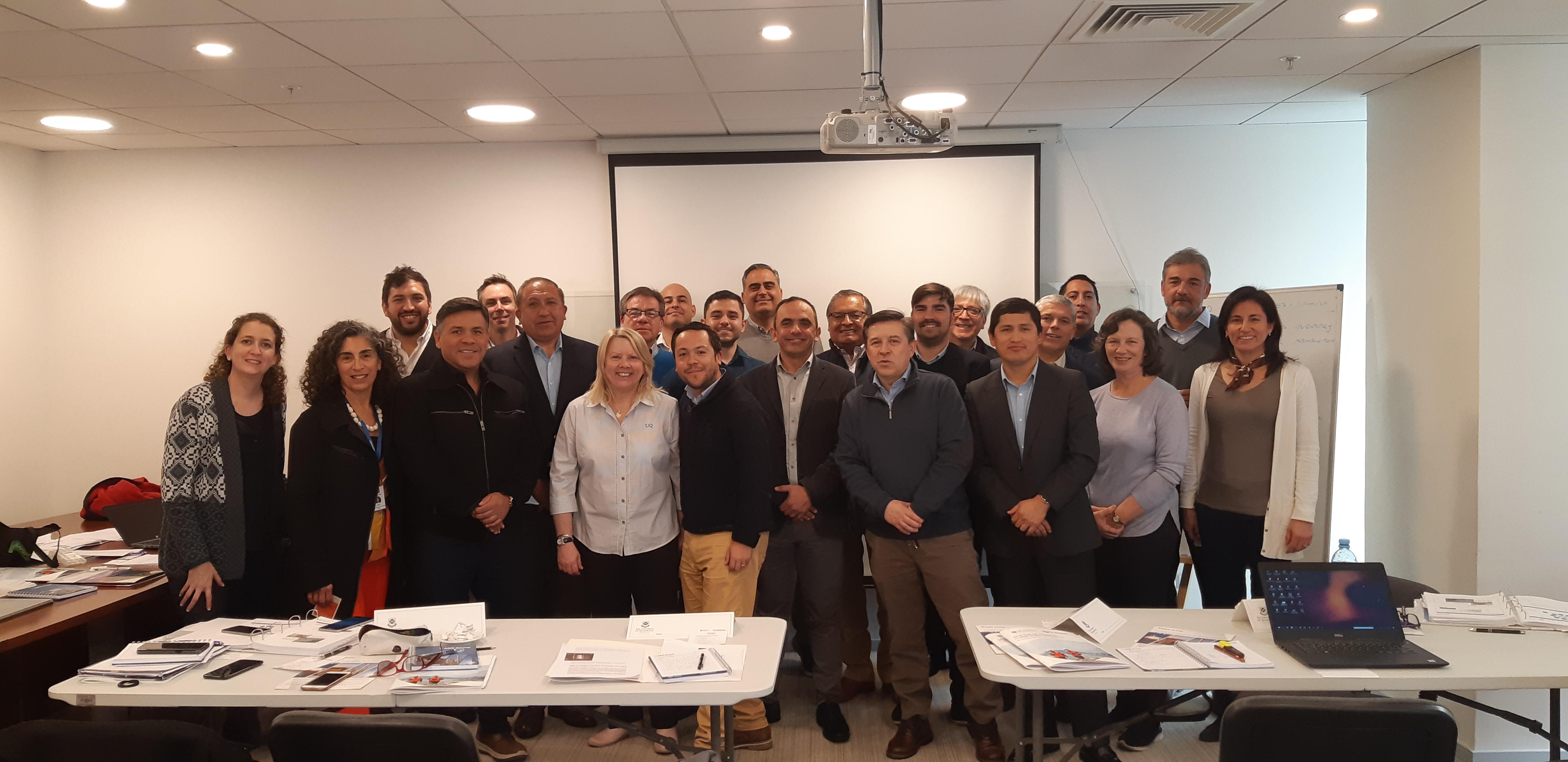 The Minerals Industry Safety and Health Centre's (MISHC) investment in talent, courses and international delivery has it at the forefront of industry efforts to re-examine health and safety.
The Centre's growing role in international education, commitment to industry-leading research, expansion through new talent, and development of new courses, signals its future is strong.
The renewed zeal comes as the mining industry, in Australia and abroad, re-examines practices in the wake of a number of mine site tragedies.
MISHC Director Brett Garland said the Centre's direction reflects the industry's wishes for new approaches to health and safety.
"In conversations we have with industry and government, one of things we hear is 'we want health and safety education based on where mine sites are now and where they are heading'," he said.
"MISHC's skillset captures that; we have extended our areas of expertise through new talent, revised our G-MIRM courses based on the latest research, and will soon be delivering GMIIIA - a new course on industry incident investigation and analysis.
""GMIIIA will debut with the I-3 course, a four to five day intensive workshop designed to equip mine site and corporate managers with the knowledge to analyse their current approach to incident investigation and then implement evidence-based changes. 
"Our expertise and research in management, occupational health, psychology, physiotherapy, technology and human factors, is reflected in the projects our Centre is working on.
"Professor David Cliff's team, which now includes Associate Professor Seyedtaghi Mirmohammadi and Nikky LaBranche, is well advanced with research into fine particulates.
"Another key example of this is the development of the 'Human Factors in Mining' course, set for in release in 2020, with Professor Robin Brugess-Limerick and Professor David Cliff both applying their research.
Brett said demand for health and safety training, like the internationally-recognised G-MIRM program, is also increasing in developing economies.
"Our course facilitators Associate Professor Carmel Bofinger and Sharyn Cobbin have been especially busy as we build on existing international relationships and start to forge new ones," he said.
"MISHC has always had an international presence, but organisations in Chile, Peru, India and Saudio Arabia, which have strong mining sectors, are now reaching out to us.
"In Chile, where we coordinate with SMI-ICE-Chile, we recently helped initiate a step-change in safety by working through our G3 course with industry executives and government officials.
"The outcomes of these relationships are incredibly important as often they result in material differences to mine sites and the safety of workers."