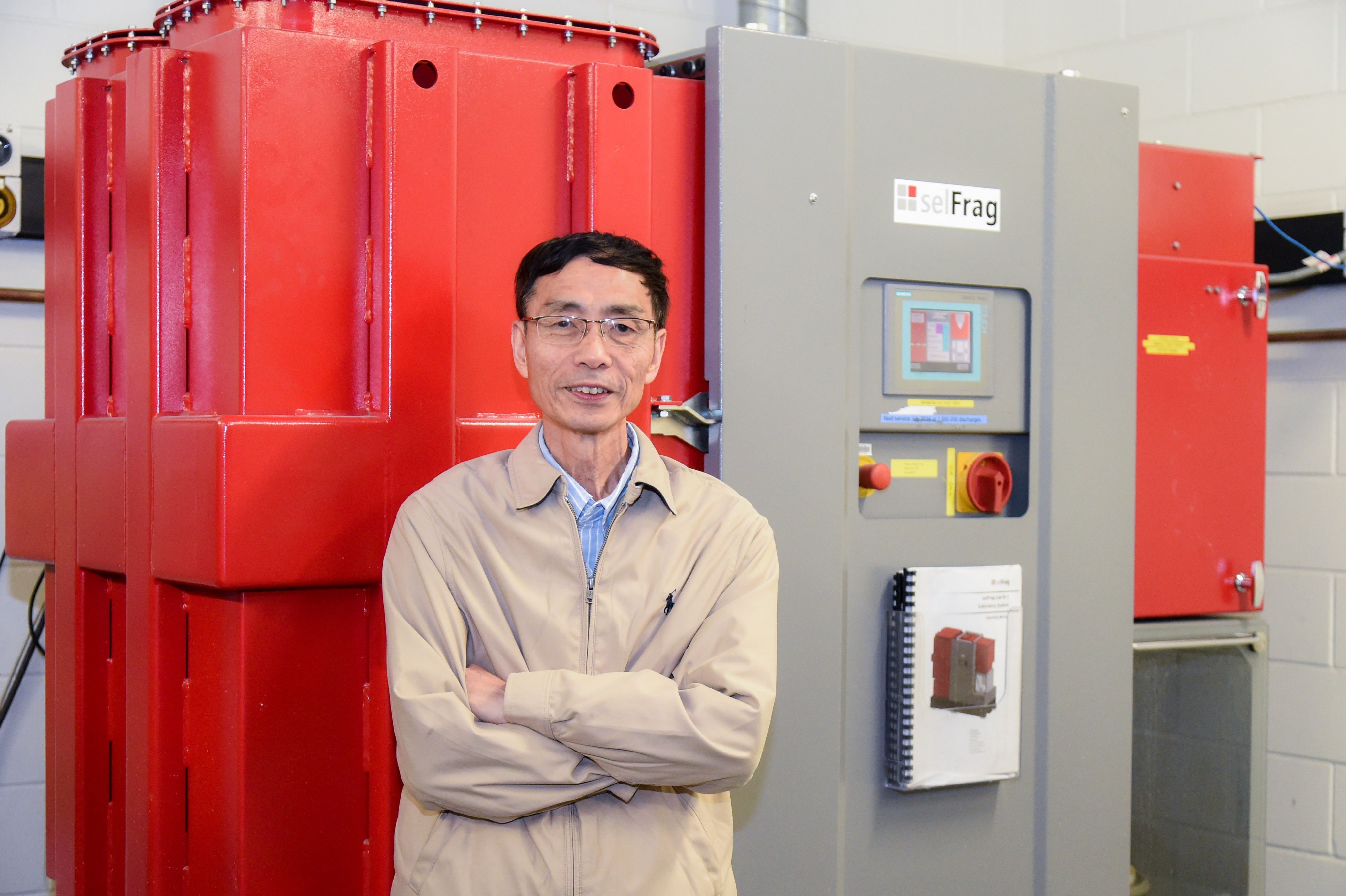 JKMRC's Professor Frank Shi recently penned an insightful article for Engineering & Mining Journal on the Centre's High Voltage Pulse (HVP) program, which has the potential to transform ore preconcentration in the mining industry.
HVP technology applies electrical energy directly to mineral-enriched ore. When subjected to nanosecond-short pulses, particles with high conductivity/permittivity minerals tend to induce a breakdown channel passing preferentially through the body of the particle, while the barren rock does not.
Potential applications of the HVP preconcentration technology include the rejection of barren pebbles from grinding mill pebble streams to increase overall capacity of the existing equipment; coarse waste rejection at mine sites to reduce haulage; combined advantages of pre-weakening and preconcentration of mill feed; new engineering design of multigrade comminution and recovery circuits; and upgrading ore to allow the mined cut-off grade to be reduced, which has a huge impact on the total viable orebody.
The Sustainable Minerals Institute and the Huazhong University of Science and Technology in China are research providers for the program and are aiming to collaborate with industry to address the challenges surrounding HVP comminution.