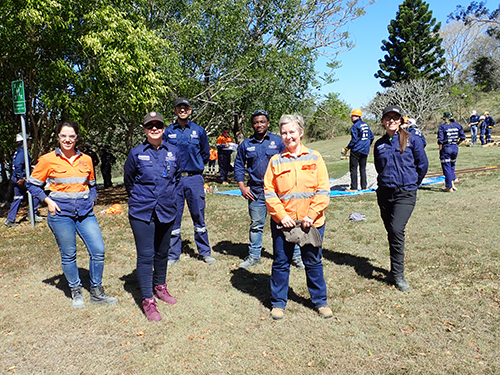 The SMI Production Centres teaching team who deliver the MINE3219 course to undergraduate engineers at UQ were invited to participate in the 2020 Mining Games organised by the AusIMM Southern Queensland Student Chapter on Saturday 26 September.
The team – Elaine Wightman (team captain), Cathy Evans, Pia Lois Morales, Rocio Vargas Soto, Konuray Demir and Bernard Agbenuvor - joined undergraduate and industry teams to compete in seven different mining-related activities. SMI was also represented among the team of official judges, with Brett Garland keeping a close watch on one of the more physically-challenging activities - mucking.
The team showed off some previously undiscovered talents in sawing timber, laying rail tracks, panning for gold and drilling rock with a pneumatic air leg drill. The mucking activity – shovelling rocks to fill an ore cart and pushing the full cart along a rail track, all in the shortest possible time – was particularly hard work! Great teamwork saw the team finish in third place in the industry team category but as Cathy Evans admitted, 'we were mainly just happy to finish since most of our team had never done those strenuous "old-school" mining activities before!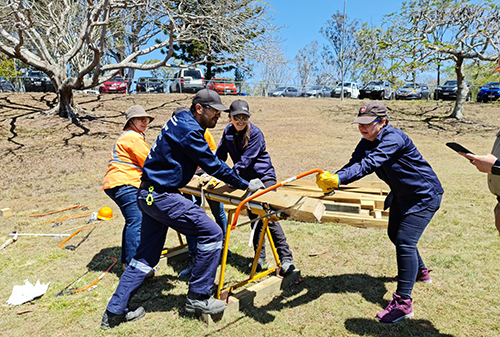 'It was great fun to compete with the groups of undergraduate mining engineers, metallurgical engineers, geologists and industry colleagues, and we are already thinking about practising for next year's competition!'