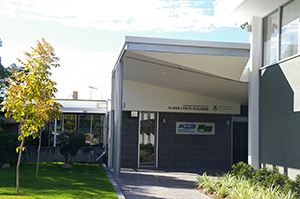 One year after announcing an integrated management structure for the Julius Kruttschnitt Minerals Research Centre (JKMRC) and JKTech, the 'Production Centres' collective of the Sustainable Minerals Institute is driving innovation in mining and mineral processing.
The Production Centres consist of JKMRC, JKTech and the WH Bryan Mining and Geology Research Centre (BRC). Between them they offer training, consulting, research, laboratory, and software services to the mining industry - from exploration through to the delivery of final metal.
JKTech recently signed a software licence agreement with Orica that will give them access to JKMRC developed models used in comminution and flotation simulation.

The agreement will open the door to combining widely applied industry models into one integrated and collaborative Cloud-hosted platform that simulates and optimises every step in the mining value chain.
JKTech also announced commercialisation funding for five geometallurgy and mineral processing research projects including funding for four PhD scholarships.
The projects, developed by researchers in JKMRC and BRC, include new approaches for characterising ore, new technology to enhance High Voltage Pulse, enhanced simulation platforms, fine particle flotation testing, and a suite of geo-environmental mine planning tools to help with the sustainable management of mine waste.
Sustainable Minerals Director and Managing Director of JKTech Professor Neville Plint said leveraging the close links between research and consulting enabled the Production Centres to deliver solutions to the industry's current and future challenges.
"Climate change and reducing the carbon footprint of mining, improving efficiency and minimising mine waste – these are key pressures for the industry as we approach 2050, and we need to be working on solutions for those issues now not in 10 years' time," he said.
"Our close connections with industry and our insights into day-to-day operations inform our research and guide our approach and priorities."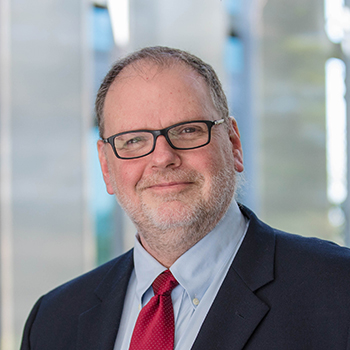 Director of the Production Centres Professor Rick Valenta said the Centres were uniquely placed to work with industry on all aspects of the mining value chain.
"Our researchers work across exploration, mineral processing and through to refining the final metal.
"They also have access to expertise across the Sustainable Minerals Institute and the University more broadly to develop integrated solutions for industry."
"Through our integrated management structure, we have enhanced consulting and research functions and improved the testing and product delivery to clients," he said.
Transdisciplinary research is a key feature of SMI's work, and the Production Centres are also the base for the Complex Orebodies strategic research program, led by Professor Valenta.
The program was established in 2018 with the aim of understanding and addressing the growing demand for raw materials and the issues associated with unlocking future mineral supplies.
"The challenges span environmental, social, governance and technical themes, and require interdependence and understanding between researchers from different discipline backgrounds," Professor Valenta said.
"So far we have worked with 89 researchers across the University on 21 different projects. We have 26 external funding partners and have published 35 journal articles.
"Our transdisciplinary approach enables us to access depth of expertise in order to address the breadth of challenges facing the industry."