The Dorothy Hill Symposium 2022: a time to learn, reflect and be inspired
The Dorothy Hill Symposium for Women in Earth and Environmental Sciences was held on the 7-9th Nov 2022. This event is held every second year and brings together individuals from the Earth and Environmental Sciences.  Over the three days, attendees were encouraged to network, participate in tough but much needed discussions, and listen to some inspiring women who are creating a much-demanded change for equity and diversity in our field.
Professor Dorothy Hill, the symposium's namesake, was an exceptional geologist and mentor and her legacy is continued through the symposium as a key theme. The unique experience of this symposium is that a wide range of topics are covered, both personal and professional.  MIWATCHers Dr Kam Bhowany and Loren Nicholls were fortunate to attend this year's event as well as participate as panellists.
The perspective that many of the presenters gave on their careers and how their job impacted their personal lives were highlights for the two MIWATCHers.  In particular the inspirational speech by Dr Helen Degeling was captivating, spanning her professional life in academia, industry and government and the ultimate alignment of her values and her work to make a difference in the industry.  She gave everyone in the audience one challenge: the audacity to be your true authentic self.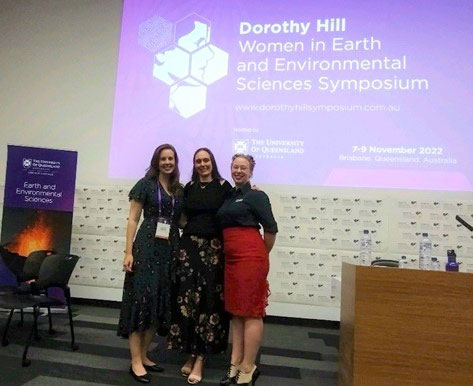 A/Professor Caroline Tiddy and Dr Melanie Finch both presented astounding statistics on the imbalance of women in geosciences in different industries in modern Australia.  Caroline walked through testaments of individuals, which highlighted the reality of many: from dealing with sexual harassment in remote areas to sexism; the words shared were profound and touched many.  Melanie, on the other hand, promoted WOMEESA 's initiatives and highlighted what we can do as a community to break down stereotypes and elevate each other.  What resonated was the need to include everyone in the conversation: not just women, but everyone in society. And during these three days, it included talking about paternity/parental leave as well as the role of men in our quest for equity.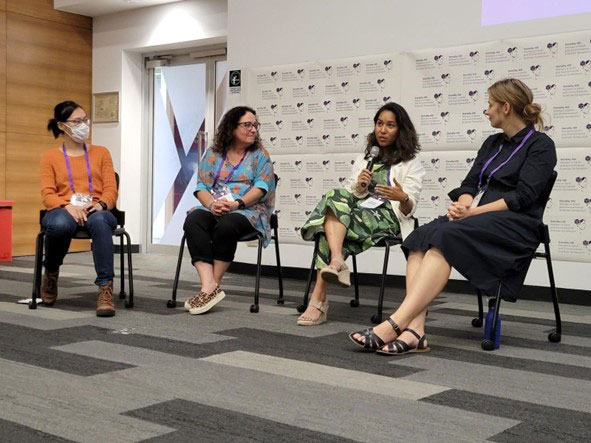 The conversation didn't stop there. Dr Jessica Stromberg gave us an insight on what it is to be part of the invisible spectrum in our discipline: being queer in geosciences is a challenge that many face, but not as actively talked about so being conscious of it is one step closer to diversity.  And the diversity of individuals were also felt through talks by Dr Karen Evans, Dr Anna Kaksonen, Dr Janelle Simpson and Marian Myers: each with their own sets of highly technical skills and pathways. Needless to say after these few days, the future of Earth and Environmental Sciences is in good hands.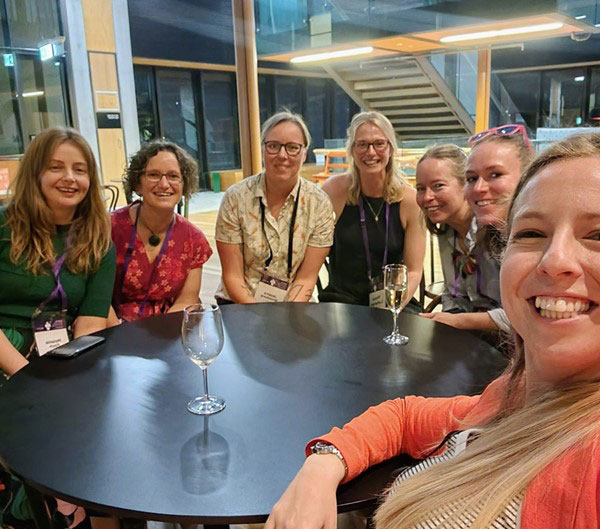 So here is a takeaway advice for you MIWATCH followers: be bold and brave and dare break down the stereotypes, and do so by being your true authentic selves.