Welcome Rosie Blannin to the MIWATCH Group
MIWATCH are pleased to welcome Rosie Blannin to the team as a Research Officer. Rosie is a geologist and resource engineer specialising in the sampling, characterisation, geometallurgy and geostatistical modelling of mine waste deposits. She will be working on projects focused on characterisation and resource potential of mine wastes.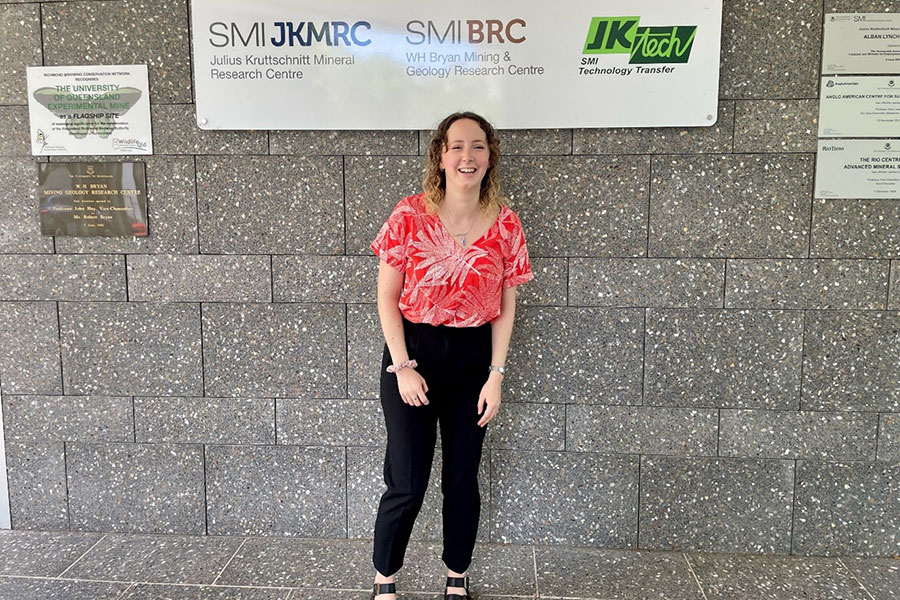 Rosie graduated with a BSc in Geology from the Imperial College London (2016). Following this, she graduated from the EMerald Erasmus Mundus Masters, a program focused on characterisation, processing and modelling in georesources engineering (2018). During this time, she studied at Université de Liège (Belgium), École Nationale Supérieure de Géologie in Nancy (France), Luleå University of Technology (Sweden), and completed her MSc thesis at the Helmholtz Institute Freiberg for Resource Technology and TU Bergakademie Freiberg (Germany).
As part of the SULTAN European Training Network for the Remediation and Reprocessing of Sulfidic Mining Waste Sites, Rosie undertook her PhD at Helmholtz Institute Freiberg. During this time, she developed a method to assess the optimum sampling density and configuration for resource assessment of tailings deposits. Additionally, she has implemented geostatistical modelling methods to improve the quality of grade-tonnage estimates for tailings deposits and has performed geometallurgical modelling to evaluate recoverable metal contents as well as the potential for acid mine drainage.
We look forward to working with Rosie and seeing her apply her multidisciplinary skills to investigate mine wastes from across Australia and beyond, in collaboration with various teams across the Sustainable Minerals Institute and The University of Queensland.