Presenting at Comminution'23
Dr Daniel Lay is a Postdoctoral Research Fellow working in the Separation group, specialising in novel separation technologies, especially researching about High Voltage Pulse (HVP) technology. Daniel attended Comminution'23 and gave his insights about the conference.
---
In April of this year, I travelled to Cape Town, South Africa, to attend Comminution '23. This conference focuses specifically on comminution (rock breakage) and is typically held every two years. Due to interruptions courtesy of COVID-19, this year was the first in-person event since 2018.
The conference draws researchers from all over the world, with large contingents from Europe, North and South America, Africa, and Australia, and a smaller contingent from Asia. The conference setting itself was stunning, with Table Mountain looming in the background.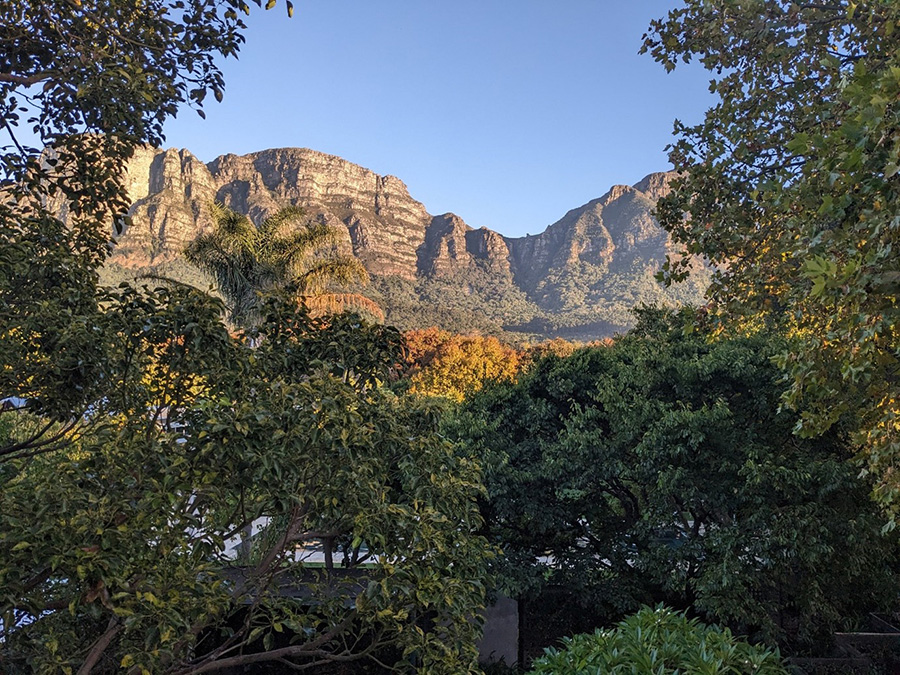 I had the opportunity to present a portion of the High Voltage Pulse research work I performed in my PhD which, up until this point, was not able to be publicly shared due to confidentiality agreements with project sponsors. This led to some very interesting post-presentation discussions about my research and its challenges, possible new areas of application, and potential process improvements.
It was great to see the work other researchers were doing, but I also found the conference particularly useful as a way of getting a fresh perspective on my research.  
The work entitled 'Evaluation of a Novel Electrode Design for High Voltage Pulse Enabled Ore Pre-concentration' discussed the use of synthetic particles and low-grade gold-copper ore particles for the initial evaluation of the patented novel grizzly-electrode design that integrates pulse discharges for particle breakage and size separation.  
After an action-packed four days of presentations, it was time to return home to Australia.