MIWATCH inspiring waste transformation at the World Mining Congress 2023
The 26th World Mining Congress was held in Brisbane on the 26th to 29th of June and was attended by over 3600 mining, government and research delegates from 73 countries. The MIWATCH team members, including myself, Olivia Mejias, Enrique Saez Salgado, Lexi Kng, Sibele Nascimento, Sabrina Newton and Group Leader Anita Parbhakar-Fox attended as part of the 40+ representatives from The University of Queensland's (UQ) Sustainable Minerals Institute (SMI).
The congress theme was 'Resourcing Tomorrow – Creating Value for Society' and had 14 concurrent technical streams covering all aspects of mining from Health, Safety and Wellbeing, Social Performance, AI, to Decarbonisation, and to New Mining Frontiers. The MIWATCH team presented in both the Critical Minerals and Environmental Sustainability streams and garnered much interest from the audience. SMI was represented in every one of the 14 streams and demonstrated the diversity of the Institute's research and consulting capabilities. The UQ booth was full of smiling faces and energetic ambassadors, wearing the signature purple scarf that stood out from the crowd.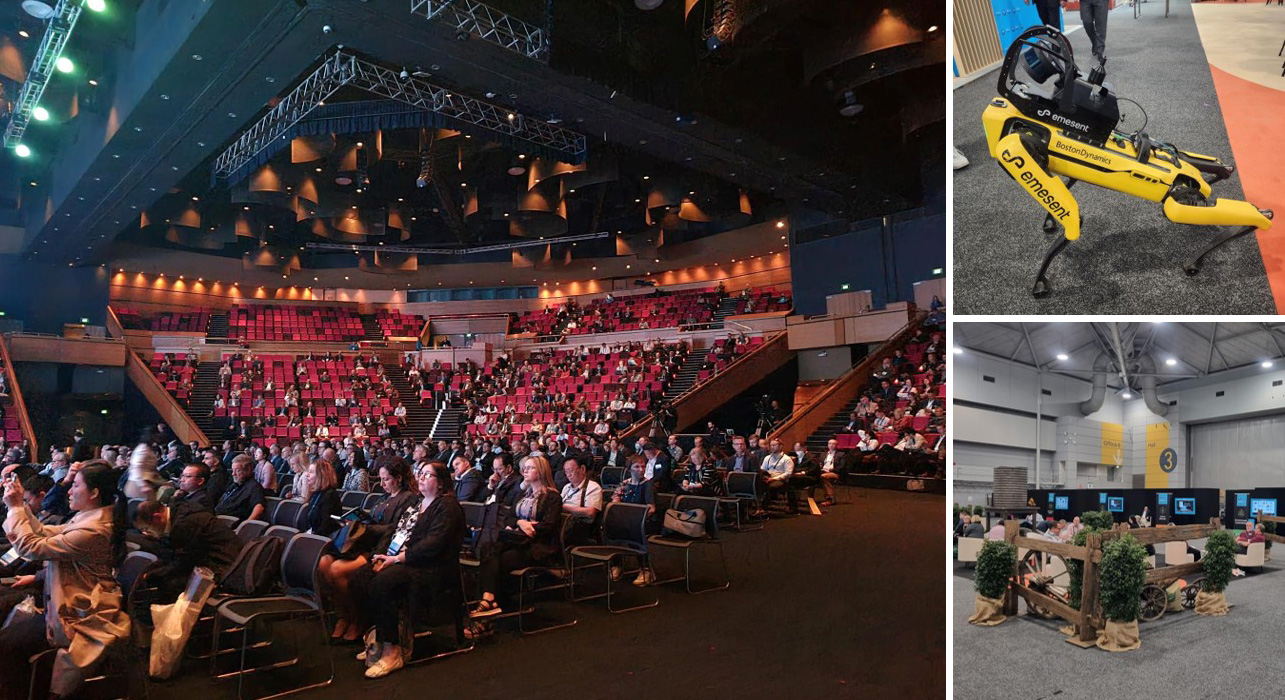 Associate Professor Anita Parbhakar-Fox presented an excellent keynote entitled "Reimaging Mine Waste: New Resources, New Challenges", which gave the audience food for thought on how to view their mine waste as an asset rather than a liability.

She also gave an overview of the enormous amount of Stream 1 mine waste characterisation undertaken by the MIWATCH team across 7 states and territories in Australia. Anita took the audience through several case study sites, demonstrating the wealth of critical minerals available in mine waste sitting in Australia's backyard.
Olivia, Enrique, Lexi (on behalf of Kam) and I displayed our research posters and gave 5 minute rapid fire speeches on the Tuesday night, including:
Indium in Australia: Exploration in North East Queensland's mine waste by Olivia Mejias.
Geoenvironmental properties of the Quebrada Blanca deposit non-ore material using hyperspectral mineralogy by Enrique Saez Salgado.
Applying circular economy principles to legacy mine waste management: converting liabilities into assets by Loren Nicholls.
Historic mine waste as an unconventional source of metals: a case study by Kam Bhowany, presented by Lexi Kng.

These short talks were well attended by delegates and many questions and conversations were had afterwards to discuss future collaborations and characterisation work.
The MIWATCH team's work was also showcased in several other talks by Helen Degeling (Cobalt Blue) discussing the large volumes of mine waste in Queensland as an important source of critical minerals, Sasha Aivazpourporgou (Department of Resources) talking about geophysics applications in mine waste and Jane Thorne (Geoscience Australia) displaying the National Mine Waste Atlas.
The congress was an incredibly successful, thought-provoking and entertaining 3 days. It started with a bang, as stockwhips were cracked, kangaroo mascots hopped around and an Aussie band welcomed delegates at the Welcome Reception on Monday night. The Congress Gala Dinner was spectacular with everyone dressing up for a 'Night under the Stars', entertained by a live band, dancers, fire twirlers and incredible images of the Australian landscape. Not to mention the congress chair singing his way through his speech. Some attendees danced and sang the night away, much to the amusement of their colleagues watching on.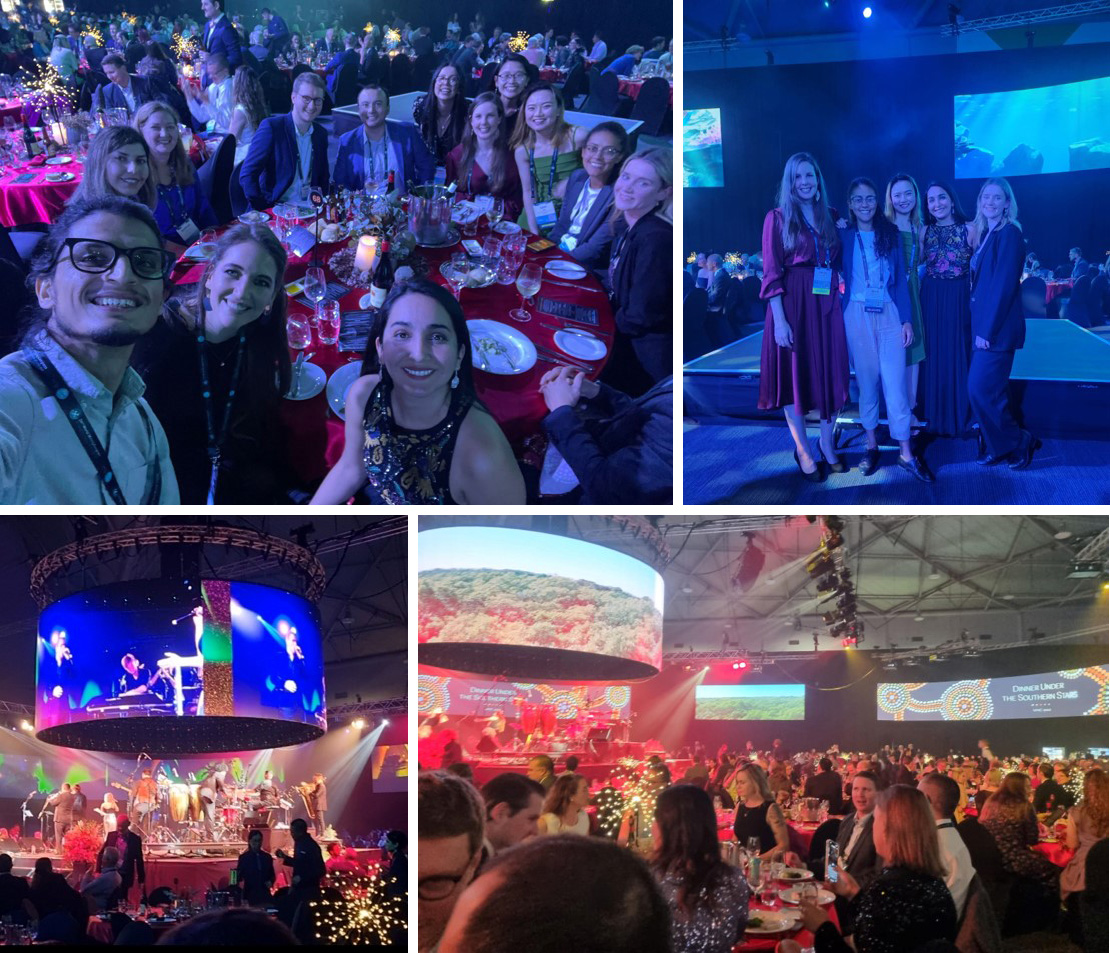 Themes of diversity and inclusion, transparency, environmental stewardship, the rise of AI and how to positively harness innovation and technology permeated throughout the congress and gave an air of excitement for the future of mining. Networks were made, collaborations formed and knowledge was shared. An outstanding event and opportunity for our team, SMI and Australian Mining.