Director's Welcome - June 2020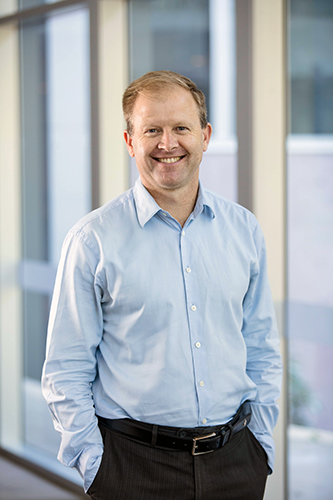 We continue to deliver fantastic outcomes and demonstrate incredible resilience in these unprecedented times. Considering the effort, work and results of the last month, I am eager to see what the rest of the year will bring. 
The Julius Kruttschnitt Mineral Research Centre (JKMRC) and JKTech are integrating their activities under a single management structure. The teams already have a close working relationship but I am excited to see it now develop into a formidable, united presence in the market. JKTech Board Chair Dr Barry Kelly was right when he said the unified management structure will strengthen the ability to develop and deliver solutions across the value chain.
Professor Longbin Huang and his team of researchers recently secured $1.2 million in government and industry funding for their project Breaking critical barriers in soil formation of bauxite residues. Rio Tinto Aluminium, Queensland Alumina Limited and the Australian Research Council have all thrown their support behind the project, which, if successful, will significantly impact the economic and ecological sustainability of the alumina industry in Australia.
In recognition of National Reconciliation Week, CSRM Senior Research Fellow Dr Sarah Holcombe teamed up with UQ's Pro-Vice Chancellor for Indigenous Engagement, Professor Bronwyn Fredericks, to write a fantastic article about our relationships as Indigenous and non-Indigenous Australians.
As a University and an Institute we are phasing back to a resumption of activities in response to a growing confidence in Australia's COVID-19 response. Materially, this means we are now proactively planning for staff to return to campus. Thanks to the brilliant work of our team, I am confident this transition period will be orderly and responsible. It's very possible no two team's plans to phase back onto the campus will look the same, so if you have any reservations don't hesitate to reach out to your managers.
This doesn't mean a return to how things were, as we need to remain committed to following the best public hygiene advice, but I am excited at the prospect of seeing more and more familiar faces back at the office.