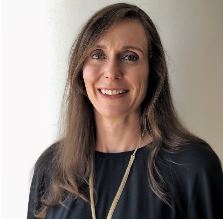 Dr Helen Degeling is the Director, Minerals Geoscience at the Geological Survey of Queensland, Department of Resources.
She has a diverse background, she began her career undertaking research at ANU and the University of Calgary - studying various aspects of geochemistry, geochronology and thermodynamics in metamorphic terranes. She subsequently worked for 12 years in gold and base metals exploration throughout Australia and parts of South America including the Pilbara, Yilgarn and Gawler Cratons, the Mt Isa Inlier and the Lachlan Fold Belt.
Helen joined the Geological Survey of Queensland in 2018.