Ngadju people protecting their land and culture
Ngadju Conservation Aboriginal Corporation (NCAC) and the Ngadju Rangers manage the conservation and cultural values of the Ngadju Indigenous Protected Area (IPA). The Ngadju IPA lands are the exclusive Native Title determination area of over 4.4 million hectares. Ngadju land surrounds the town of Norseman and stretches north through the tall woodlands towards Lake Lefroy and Kambalda and then south to Point Malcolm and Israelite Bay, then east along the Nullarbor plains to Cocklebiddy in Western Australia.
Ngadju land is ecologically significant and biologically rich. It includes a large part of the Great Western Woodlands, the largest tract of dry climate woodland on Earth, as well as an extensive system of salt lakes, mallee, shrub lands and a section of the Great Australian Bight.
The Ngadju (also known as Marpla) people have inhabited Ngadju country for at least 50,000 years. They travelled across the land to harvest seasonal foods and actively managed the landscape. They shaped the landscape through the skilful use of fire and harvested water by building rock holes and creating water reservoirs in some of the obligate seeder eucalypts that populate the mature woodlands. The Ngadju people walked along ancient highways between water sources and planted quandong trees along these routes. 
Ngadju land and culture, and the Great Western Woodlands are under threat from climate change, increasingly frequent and large wildfires, State government policy and regulatory changes, and regional land use intensification including exploration, mining, and green hydrogen projects. In this seminar the NCAC will discuss the work they do, the increasing pressure Ngadju country is under and what brings NCAC to The University of Queensland's Sustainable Minerals Institute.
Speaker Bios:
Ngadju Conservation Aboriginal Corporation

Valma Saunders, Leslie Schultz and Valma Wicker are traditional owners living on country. They were instrumental in founding the Ngadju conservation movement and setting up the Ngadju Rangers. They continue to advocate for policy change at regional, national, and international forums to protect their culture and the land rights of Indigenous people.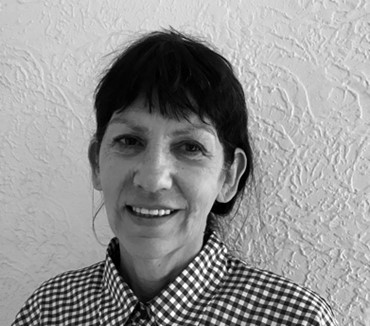 Helen Langley, CEO, set up NCAC with the Directors and is a fellow of the Law Faculty at the University of Western Australia. Helen manages the NCAC research and fire projects.
Venue
The University of Queensland, St Lucia campus, QLD 4067
Room:
234, Parnell Building (7)
Join this seminar and Q&A presented by the Ngadju Conservation Aboriginal Corporation, hosted by Sustainable Minerals Institute's Centre for Social Responsibility in Mining.
No registration is required to attend the seminar in-person.
Please register to attend via Zoom.