Grinding and Flotation Chemistry - Transforming the Mineral Processing Plants
Grinding and Flotation Chemistry - Transforming the Mineral Processing Plants
Fri 21 Sep 2018

9:00am

–

10:00am
Venue
UQ Experimental Mine Site
40 Isles Road,
Indooroopilly QLD 2068
Grinding and flotation chemistry plays an important role when low quality ores are processed in low quality water. Simple tools can be used to identify chemistry problems during grinding and flotation. Correcting the chemistry can be easy without major capital investment but may significantly improve the industry practice.
In this seminar, Professor Yongjun Peng will present the new grinding and flotation chemistry he has been developing, working in both the industry and university, with support from a number of mining companies, guided by major industry problems. He will highlight the research outcomes and their industry implications under three research areas: grinding and regrinding chemistry; reducing the negative impacts of fine gangue minerals; and flotation in saline and low quality process water.
Speaker:
Yongjun Peng is a Professor at University of Queensland with a joint appointment between t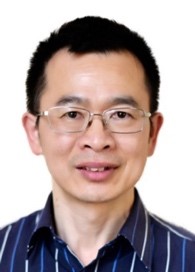 he School of Chemical Engineering and SMI-JKMRC.
He obtained his PhD from the Ian Wark Research Institute of the University of South Australia in 2002. His PhD research was part of AMIRA P260C regarding grinding and flotation chemistry in fine particle flotation. From 2002 to 2006, Yongjun worked at the COREM Research Centre in Canada which is supported by the government and a number of member mining companies. During his time there, Yongjun developed technologies for member mining companies to improve base metal, gold and niobium flotation. From 2006 to 2009, Yongjun worked at BHP Billiton Perth Technology Centre, responsible for fine nickel flotation in saline water, gold and uranium processing.