Goodness Gracious Great Balls of Fire: Why we should care about the geological impacts of wildfires
13 May 2022

9:00am

–

10:00am
Speaker:  Kristy Guerin, Research Officer, W.H. Bryan Mining & Geology Research Centre, SMI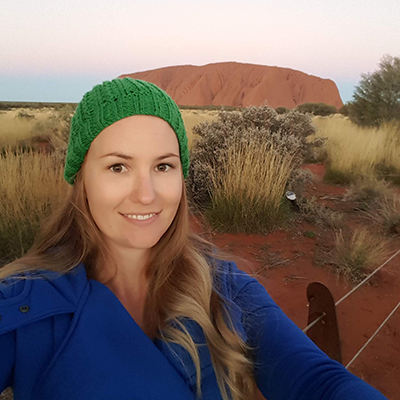 Abstract:  Wildfires have been a significant phenomenon on the surface of the Earth for the last 419 Ma. They affect large areas of land and generate temperatures at the surface capable of inducing pyrometamorphic alteration. Despite this, the impact of wildfire is rarely considered when examining surficial mineralogical and geochemical processes. Findings from Kristy's recent research on wildfire induced mineralogical and geochemical differentiation will be discussed during the presentation, with an emphasis on how a better understanding of these processes can benefit many disciplines, including exploration, minerals processing, geochronology and environmental chemistry.
Bio: Kristy Guerin obtained a BSc (Hons) in Geology at The University of Queensland in 2016, and recently completed her PhD at the Queensland University of Technology on mineralogical and geochemical differentiation in fire-affected regolith. Professionally, Kristy has worked as an exploration geologist at the Jervois Base Metal Project in the Northern Territory. Currently, Kristy is a research officer at the W.H. Bryan Mining and Geology Research Centre, with the Mine Waste Transformation Through Characterisation (MIWATCH) group. She is involved in a project on secondary prospectivity of critical metals in mine waste with a focus on sites in NSW.
About JKMRC Friday Seminars 2022
Welcome to the 2022 Series of the JKMRC Friday Seminars.  The list of presentations will aim to cover a range of topics related to the minerals sector from decision making in exploration, new mineral processing technologies, social licence to operate and mine closure.
The JKMRC Friday Seminars will be presented both in person, at the Indooroopilly Mine Site Lecture Theatre, and also as webinar.  Registration for the webinar is required and can be made via the registration link in each seminar overview.
A large number of past webinars can be accessed on the SMI website: https://smi.uq.edu.au/webinars
Previous seminars have been uploaded to YouTube via the following link: https://www.youtube.com/user/smiuq
If you would like to be included in our email invitation list: