Speaker:  Dr Sandra Rodrigues, Research Fellow, School of Earth & Environmental Sciences, UQ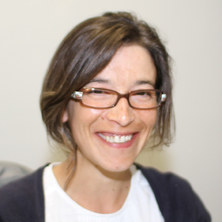 Abstract:  This presentation will discuss the merits of the applicability of core scanners to challenging rocks such as coal.
Bio: Sandra Rodrigues is a geologist who specialises in organic petrology. She has been working on projects related with coal and petroleum systems. Sandra applies organic petrology to evaluate the rank/maturation and composition of coal samples and shales from different Australian basins, and overseas (Mozambique). Additionally, Sandra has been working on the characterisation of the mineral matter using microscale techniques such as optical microscopy, SEM/EDS and QEMSCAN as well as core scanner technologies such as HyLogger, Corescan®, and Itrax core scanner (at UNWS). Recently, Sandra has been working on the hyperspectral characterisation of coal.
About JKMRC Friday Seminars 2022
Welcome to the 2022 Series of the JKMRC Friday Seminars.  The list of presentations will aim to cover a range of topics related to the minerals sector from decision making in exploration, new mineral processing technologies, social licence to operate and mine closure.
The JKMRC Friday Seminars will be presented both in person, at the Indooroopilly Mine Site Lecture Theatre, and also as webinar.  Registration for the webinar is required and can be made via the registration link in each seminar overview.
A large number of past webinars can be accessed on the SMI website: https://smi.uq.edu.au/webinars
Previous seminars have been uploaded to YouTube via the following link: https://www.youtube.com/user/smiuq
If you would like to be included in our email invitation list: