From Comminution to Flotation: A Mintek perspective
26 August 2022

9:00am

–

10:00am
Speaker:  Dr Mehdi Safari, Head of Flotation, Mineral Processing Division, Mintek
Title:  Technological assessments on recent developments in fine and coarse particle flotation systems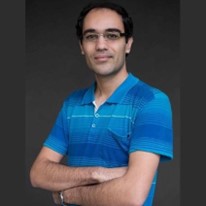 Abstract:  After more than a century applying flotation to the mining industry, two completely different strategies have been introduced for processing purposes. One is the classical approach viz. grinding ores to a certain extent (fine particles) and floating them via conventional mechanical and pneumatic cells i.e., Jameson, Imhoflot™ and Reflux™. The other school of thought deals with coarse particle processes mainly owing to the low energy requirements, that includes SkimAir® flash, fluidized bed and HydroFloat™ cells. We will finally discuss that fine particle flotation may remain as the main focus of re-processing tailings dams, while coarse particle treatment should be the focus of this century to reduce total energy consumptions.
Bio:  Mehdi Safari is currently Flotation Head in Mineral Processing Division at Mintek, South Africa. He is a business oriented engineering leader with over 15 years of experience across novel mineral processing technologies. He has most recently driven the implementation and scale up of a novel flotation cell. As project manager on numerous projects ranging from bench scale laboratory tests to a pilot scale flow sheet confirmation campaign, analysing test work data, Mehdi has gained valuable experience and knowledge. He has repeatedly delivered technical, financial and reputational success. Mehdi's current responsibility is to provide development, engineering, and support to Mintek clients within the Mining industry.
Speaker:  Dr Sandile Nkwanyana, Engineer, Mintek
Title:  Composite media (critical-size pebbles + steel media) in ball mills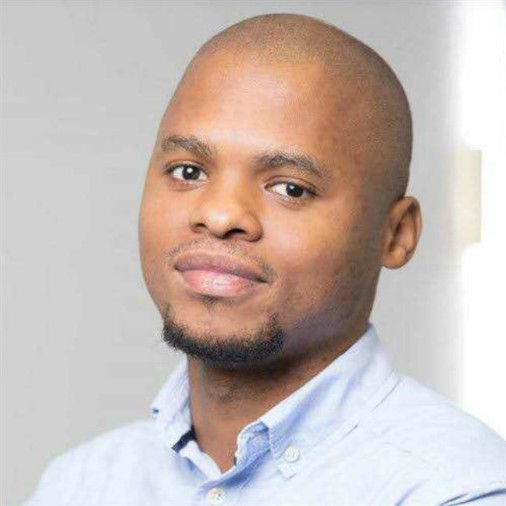 Abstract:  There are benefits of reducing ball-mill energy consumption and grinding media consumption that can be realised by using a mixture of steel balls and rounded critical size pebbles. The benefits have been observed in batch experiments. However, practical challenges such as pebble scatting and ball/pebble addition frequencies to maintain optimal filling levels still need to be addressed.
Bio:  Sandile Nkwanyana has been working as a researcher in the comminution group at Mintek since 2021. He completed his PhD study at the University of KwaZulu-Natal in 2021, under the supervision of Professor B.K Loveday and I. Govender. Sandile's research interests lie in relating charge flow behaviour and energy distribution information from DEM studies of AG/SAG mills, ball mills, and stirred media mills to the efficiency of energy utilisation in practise. 
Speaker:  Dr Taswald Llewelyn Moodley, Senior Researcher, Mintek
Title:  Granular flow modelling in tumbling mills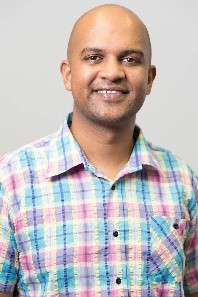 Abstract:  This presentation discusses efforts in elucidating complex phenomena occurring in minerals processing tumbling mills through the use of nuclear measurement coupled with numerical simulations; these simulations are at the discrete particle scale (DEM). We ultimately seek to develop rheological models for eventual prediction and optimisation, currently lacking in the minerals processing industry.
Bio:  Taswald Moodley is a researcher, with a Chemical Engineering background, who has published in peer-reviewed journals and presented at local and international conferences in both the Flotation and Comminution fields with 10 years work experience. Taswald is skilled at both open-source and licensed coding frameworks like Matlab, Python and Octave and has expertise on a variety of commodities such as platinum, gold, copper and rare earth minerals, as well as vast experience in developing flowsheets to optimise ore grades and product recoveries.
About JKMRC Friday Seminars 2022
Welcome to the 2022 Series of the JKMRC Friday Seminars.  The list of presentations will aim to cover a range of topics related to the minerals sector from decision making in exploration, new mineral processing technologies, social licence to operate and mine closure.
The JKMRC Friday Seminars will be presented both in person, at the Indooroopilly Mine Site Lecture Theatre, and also as webinar.  Registration for the webinar is required and can be made via the registration link in each seminar overview.
A large number of past webinars can be accessed on the SMI website: https://smi.uq.edu.au/webinars
Previous seminars have been uploaded to YouTube via the following link: https://www.youtube.com/user/smiuq
If you would like to be included in our email invitation list:
Venue
Indooroopilly Mine Site,
40 Isles Road
Indooroopilly, Qld