Automatic Block Modelling Using Locally Adaptive Machine Learning
4 November 2022

9:00am

–

10:00am
Speaker:  Dr Alexander Wilson, Technical Product Owner - DRIVER, Minerva Intelligence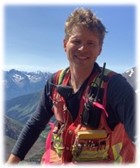 Abstract:  Numeric block modelling (interpolation) is a huge part of the Resource Reporting lifecycle of any mineral deposit; however, its rarely used to its true potential. Most projects assay for 30-40 elements, collect mineral percentages, measure density, magnetic susceptibility, RQD, recovery, etc., but they rarely block model all these data attributes. 
DRIVER was created so that all attributes can be quickly and accurately estimated into block models so they can be used as an invaluable resource for improving ore deposit knowledge. DRIVER's unique technology works to extend block modelling to all data simultaneously, assuming little about the deposit, the AI tools are capable of automatically identifying and locally adapting to many of the complex geological challenges that these natural systems present – including folded and geometrically non-stationary deposits.
Bio:  Alex Wilson is a geoscientist and software developer with diverse experience in academia and industry. Specialising in numerical and geostatistical modelling with machine learning, Alex enjoys solving problems with creativity, innovation, and python!
Alex has worked in a variety of field mapping-based roles in iron ore (Western Australia) and porphyry exploration (Canada) and has experience in volcanology natural hazard assessment with Natural Resources Canada. In 2019, Alex completed a PhD in physical Volcanology at the University of British Columbia, Canada. 
In his current role at Minerva, Alex is the technical product owner and lead data scientist creating DRIVER - a 3D modelling software for mineral systems that uses machine learning geostatistics to model drilling data rapidly and automatically.
About JKMRC Friday Seminars 2022
Welcome to the 2022 Series of the JKMRC Friday Seminars.  The list of presentations will aim to cover a range of topics related to the minerals sector from decision making in exploration, new mineral processing technologies, social licence to operate and mine closure.
The JKMRC Friday Seminars will be presented both in person, at the Indooroopilly Mine Site Lecture Theatre, and also as webinar.  Registration for the webinar is required and can be made via the registration link in each seminar overview.
A large number of past webinars can be accessed on the SMI website: https://smi.uq.edu.au/webinars
Previous seminars have been uploaded to YouTube via the following link: https://www.youtube.com/user/smiuq
If you would like to be included in our email invitation list: