LA-ICPMS (laser ablation inductively coupled plasma mass spectrometry): examples of a versatile technique for elemental and isotopic analysis and what the future holds
11 November 2022

9:00am

–

10:00am
Speaker:  Professor Charlotte Allen, Director of Central Analytical Research Facility (CARF), Q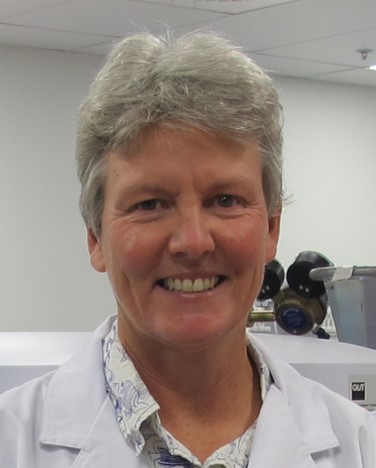 UT
Abstract:  The Central Analytical Research Facility (CARF) is a facility developed to house a range of instrumentation and expertise under one roof.  Using LA-ICPMS as an example of one analytical tool housed in CARF, I will reveal what the technique is good for, and where it might fail.
Bio:  Charlotte Allen is a geologist who has become more and more involved in analyses of geological and other materials.  After 21 years working as a technical expert at ANU, she came to QUT 10 years ago to head up the Elements and Isotopes lab.  She has been CARF director since 2020.  Her speciality is isotope geochemistry especially around LA-ICPMS or laser ablation inductively coupled plasma mass spectrometry which is appropriate for analysing solid materials in situ at the 10s of micron scale.
About JKMRC Friday Seminars 2022
Welcome to the 2022 Series of the JKMRC Friday Seminars.  The list of presentations will aim to cover a range of topics related to the minerals sector from decision making in exploration, new mineral processing technologies, social licence to operate and mine closure.
The JKMRC Friday Seminars will be presented both in person, at the Indooroopilly Mine Site Lecture Theatre, and also as webinar.  Registration for the webinar is required and can be made via the registration link in each seminar overview.
A large number of past webinars can be accessed on the SMI website: https://smi.uq.edu.au/webinars
Previous seminars have been uploaded to YouTube via the following link: https://www.youtube.com/user/smiuq
If you would like to be included in our email invitation list:
Venue
Indooroopilly Mine Site
40 Isles Road
Indooroopilly, Qld