Speaker: Professor Sara Couperthwaite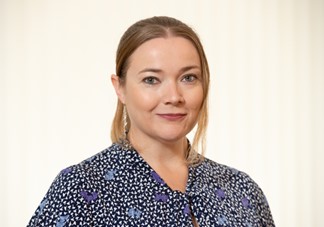 Abstract: There is a difference between high purity alumina and alumina. Also, that there is a different approach to undertaking commercial research even though you are still doing fundamental research. You need to understand what the commercial outcomes or drivers are before planning the research and know the target markets for the technology/products you are developing.
Bio: Professor Sara Couperthwaite is an industrial chemist with over 15 years' experience in value-adding mining wastes and optimising industrial processes. She works at Queensland University of Technology's School of Mechanical, Medical and Process Engineering, and is Director of the Faculty of Engineering group STRATA (Sustainable Transformation of Resources for Advanced Technology Applications). Her primary research focuses on developing sustainable mineral processes for mining waste streams. She currently leads a $10M research program with Lava Blue to demonstrate the production of high purity alumina (HPA) from multiple feedstocks, such as clay, gibbsite, and aluminium-rich mineral producer waste streams at mini-plant scale.
About JKMRC Friday Seminars 2023
Welcome to the 2023 Series of the JKMRC Friday Seminars.  The list of presentations will aim to cover a range of topics related to the minerals sector from decision making in exploration, new mineral processing technologies, social licence to operate and mine closure.
The JKMRC Friday Seminars will be presented often in person, at the Indooroopilly Mine Site Lecture Theatre, and also as webinar.  Registration for the webinar is required and can be made via the registration link in each seminar overview.
A large number of past webinars can be accessed on the SMI website: https://smi.uq.edu.au/webinars
Previous seminars have been uploaded to YouTube via the following link: https://www.youtube.com/user/smiuq
If you would like to be included in our email invitation list:
Venue
Indooroopilly Mine Site
40 Isles Road
Indooroopilly, Qld