The International Council of Mining and Metals (ICMM) is an international organisation dedicated to a safe, fair and sustainable mining and metals industry.
Bringing together 27 mining and metals companies and over 30 regional and commodities associations we strengthen environmental and social performance. ICMM serves as a catalyst for change; enhancing mining's contribution to society.

The ICMM will launch its three year strategy and future plans at the IMARC conference in Melbourne. Tom Butler, the CEO is travelling to SMI thereafter and will present the strategy at a combined SMI/JKMRC seminar. Aidan Davy, Chief Operating Officer will also present recent work exploring performance expectations on the industry.
We believe that only by mining with principles can the mining and metals industry contribute to sustainable development and protect the planet
---
The ICMMs website includes accessible overviews of the range of work undertaken by the organization and this seminar provides staff, students and alumni with the opportunity to discuss trends in the mining industry with two of its leading strategists.
Membership of ICMM requires a commitment to 10 Principles which serve as a best-practice framework for sustainable development in the mining and metals industry.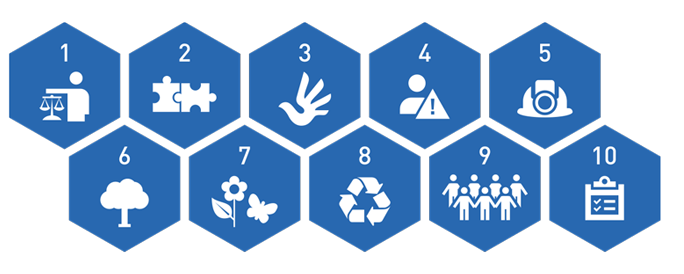 Venue
The Sustainable Minerals Institute,
Level 4 Seminar Room, Sir James Foots Building (#47A),
Corner of College Rd and Staff House Rd,
The University of Queensland, St Lucia, QLD 4072