Tony will review his three months at SMI as a Visiting Professorial Fellow, drawing lessons and insights from the Master Class he has led on Mining and Society in the 21st Century, and the various research projects he has been involved with during his time here.  He will also offer his observations on SMI and its role in sparking constructive change in the industry, the university, and beyond.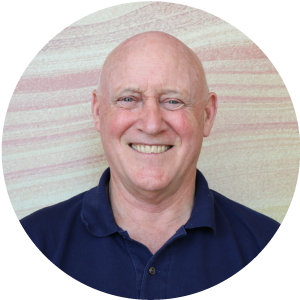 Biography
Tony Hodge is an Adjunct Professor and Senior Scholar in Residence at the Robert M. Buchan Department of Mining Engineering, Queen's University in Kingston, Ontario, Canada.
In addition, he is on the Independent Tailings Review Board for IDM Mining's Red Mountain Project in British Columbia, is a member of the Natural Resource and Energy Leadership Council convened by RESOLVE in Washington DC, is serving as Advisor to the European Union-funded initiative, Strategic Dialogue on Sustainable Raw Materials for Europe (STRADE), Advisor to the Responsible Mining Foundation's (RMF, Amsterdam) who have developed the Responsible Mining Index, and is a participating author on the  "Extractives for Development" project of the  World Institute of Development Economics Research (United Nations University - WIDER), Helsinki, Finland.
In September 2015, he stepped down after serving for seven years as President of the International Council on Mining and Metals (ICMM).  During this time, he also served as member (2009 – 2012) and Chair (2013 - 14) of the World Economic Forum's Global Agenda Council on the Future of Mining and Minerals and as a Board Member on the Extractive Industries Transparency Initiative (2008 – 2013).
In September 2007 Tony was appointed the first Kinross Professor in Mining and Sustainability at the Robert M. Buchan Department of Mining Engineering, Queen's University in Kingston, Ontario.  With regret, he relinquished his professorship in September 2008 to assume his duties as ICMM President.
His 40-year career has spanned a rich array of assignments - in the private sector, with government, in quasi-judicial processes, in civil society organizations, in communities, and with Indigenous peoples.  Throughout his career he has explored both technical and social dimensions of achieving human and ecosystem well-being over the long term, seeking common ground between actors and integrating multiple values into the solutions to some of the most difficult socio-technical-environmental-financial challenges facing today's society.  He has written and lectured extensively in this broad field of applied sustainability.
Tony received his B.A.Sc (1972) and M.A.Sc. (1976) from the University of British Columbia in Geological Engineering (specializing in hydrogeology) and in 1995 was awarded an interdisciplinary Ph.D. from McGill University, Montreal, for his work on Assessing Progress toward Sustainability.
Venue
Sustainable Minerals Institute
Sir James Foots Building (27A)
Corner of Staff House and College Rd
St Lucia Campus