Investigating the effect of process water salinity on the flotation performance – ArcelorMittal Kryvyi Rih case study
6 March 2020

9:00am

–

10:00am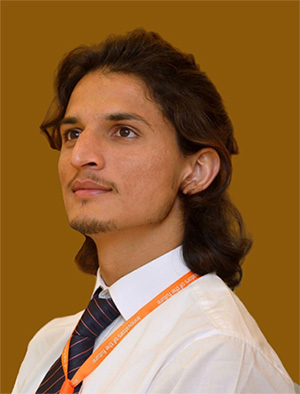 Shujaat Ali is a mining engineer. He has a few years of industrial and research experience in the domains of mine planning, mine production, and mineral processing. He recently completed his joint-master degree focusing on geometallurgy through a prestigious European scholarship program – EMerald Master in Resources Engineering. Emerald provided Shujaat with the opportunity to study at the four top-tier European mining universities which include The University of Liege, Belgium; University of Lorraine, France; Lulea university of Technology, Sweden; and Freiberg University of Mining and Technology, Germany. During his master thesis, Shujaat conducted a research on a project of ArcelorMittal mining company, which will be presented in this seminar. He joined the JKMRC comminution group in late 2019 as a PhD candidate. His PhD research is focused on the geometallurgical ore characterisation and energy mapping.

Shujaat is passionate about sustainability, circular economy, and life-cycle thinking. When he sees mining sustainability through a geometallurgical lens, he believes that energy-efficient processes can significantly reduce the potential risks associated with sustainable mining.
Process water can potentially be reused in flotation, particularly in the reverse cationic flotation of magnetite concentrates – the Kryvyi Rih (Ukraine) case study concludes that unwanted silica content reporting to the magnetite concentrate during reverse flotation can significantly be restricted following the proposed methodology for reusing process water. The effect of varying concentrations of typical ions present in the process water such as Na+, Ca2+, Mg2+, K+ and SO42- on the product recovery can also be estimated upfront using a predictive model.
About JKMRC Friday Seminars 2020
Welcome to the 2020 Series of the JKMRC Friday Seminars.  The list of presentations will aim to cover a range of topics related to the minerals sector from decision making in exploration, new mineral processing technologies, social licence to operate and mine closure.
Due to COVID-19 social distancing restrictions, all JKMRC Friday Seminars will be presented as webinars only.
If you wish to watch past webinars you can access the videos on the SMI website https://smi.uq.edu.au/webinars
Previous seminars have been uploaded to YouTube via the following link: https://www.youtube.com/user/smiuq