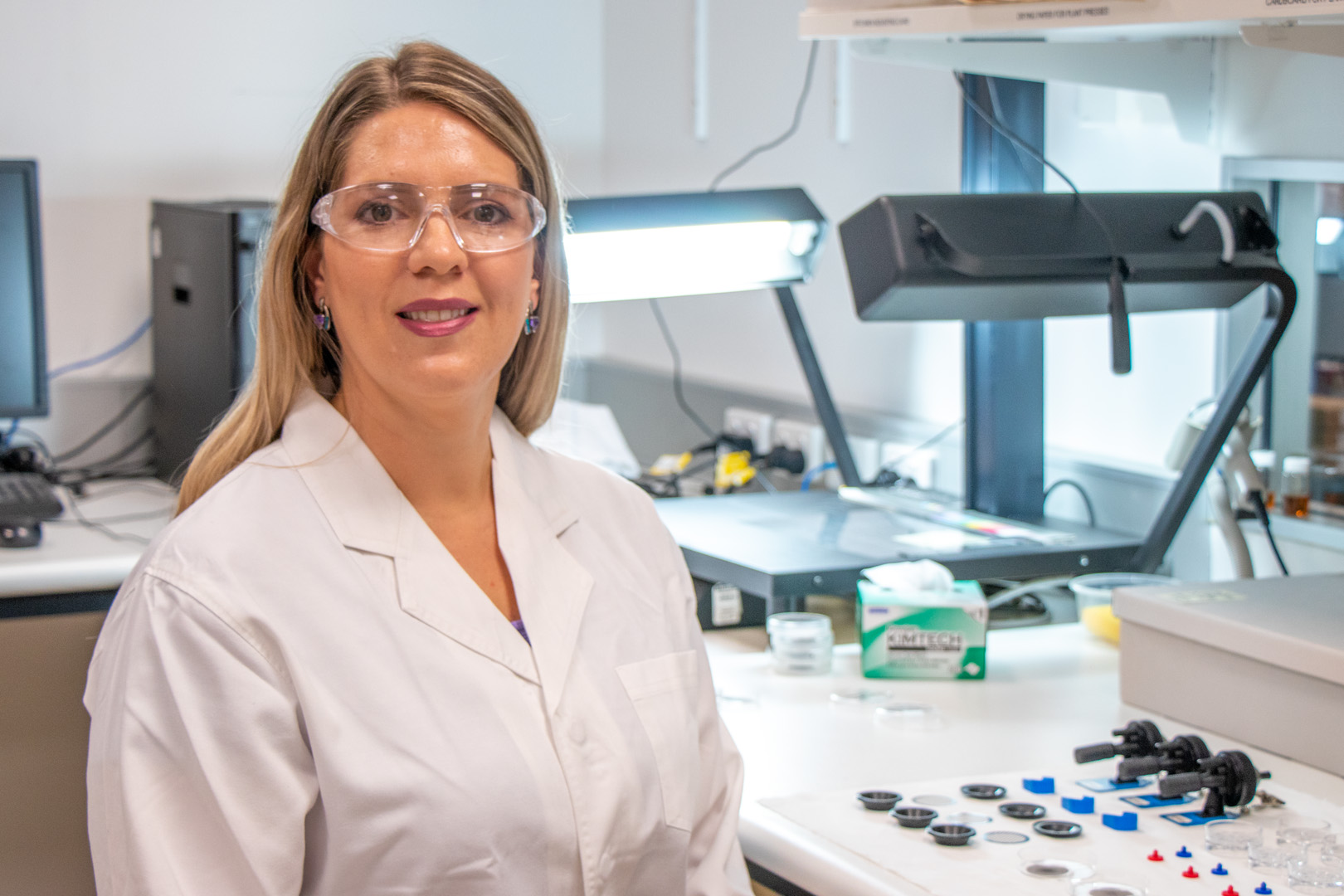 Nikky LaBranche, Research Manager for Occupational Health & Safety and inaugural Industry Fellow in the Minerals Industry Safety and Health Centre, discusses her work in particulates and mine dust lung diseases.
Whilst there already exists a substantial body of knowledge on particulate matter and its impacts upon human health, it is also clear that there are major gaps in our understanding. In May 2015 the first  case of Coal Workers Pneumoconiosis (CWP) was reported in Queensland in more than 30 years. This re-identification lead to a whole host of changes to the Queensland coal industry, exposure monitoring, dust control methods and the health surveillance system run by the Department of Natural Resources, Mines and Energy (DNRME). 
As a result of this it has been recognized that it is not adequate to talk about particulate matter in general terms as both size and chemical content can affect the potential adverse consequences of excessive exposure.  A broader look is required into inhalable dusts, respirable dusts, fine particles (including diesel emissions) and ultrafine particles and the growing awareness of the contribution of silica to respiratory disease.
To achieve these aims, MISHC has an international cross-disciplinary team undertaking this strategic assessment, which is done in partnership with government and industry. Together the researchers are establishing the current state of knowledge, gaps, and future opportunities for human exposure and health, monitoring, control effectiveness, non-coal mining, diesel particulate matter, and cumulative impacts.
In this webinar, Nikky will discuss the gap analysis in the recent history of mine dust lung diseases in Australia and the aspects related to mining.
About SMI Webinar Series
The Sustainable Minerals Institute Webinar Series showcases the exciting research underway across SMI - from processing to social performance to health and safety - join us on a Tuesday for the presentation followed by Q&A with the researcher.