GSQ's New Economy Minerals Initiative: geoscience for a technology-driven future
12 June 2020

9:00am

–

10:00am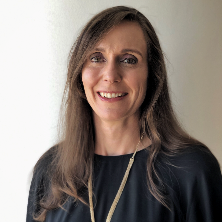 Helen Degeling is the Director, Minerals Geoscience for the Geological Survey of Queensland. She has a diverse background, commencing with research experience at ANU and the University of Calgary, studying various aspects of geochemistry, geochronology and thermodynamics in metamorphic terranes. Subsequently, she has 12 years experience in gold and base metals exploration throughout Australia and parts of South America. This includes the Pilbara, Yilgarn and Gawler Cratons, the Mt Isa Inlier and the Lachlan Fold Belt. Helen joined the GSQ in 2018.
'New economy minerals' is an umbrella term for a range of metals and mineral elements used in many emerging technologies including electric vehicles, renewable energy products, low-emission power sources, consumer devices, and products for the medical, defence and scientific research sectors. As Queensland is potentially rich in these minerals, it is well-placed to meet rapidly expanding domestic and international demand. The Queensland Government announced funding for the New Economy Minerals Initiative in November 2019. This presentation will introduce the importance of New Economy minerals to Queensland, and the steps being taken by Government to support and boost exploration for these commodities in the state.
About JKMRC Friday Seminars 2020
Welcome to the 2020 Series of the JKMRC Friday Seminars.  The list of presentations will aim to cover a range of topics related to the minerals sector from decision making in exploration, new mineral processing technologies, social licence to operate and mine closure.
Due to COVID-19 social distancing restrictions, all JKMRC Friday Seminars will be presented as webinars only.
If you wish to watch past webinars you can access the videos on the SMI website https://smi.uq.edu.au/webinars
Previous seminars have been uploaded to YouTube via the following link: https://www.youtube.com/user/smiuq