The Geopolitics of Metal Supply Security – Mining, the Circular Economy and Beyond
31 July 2020

9:00am

–

10:00am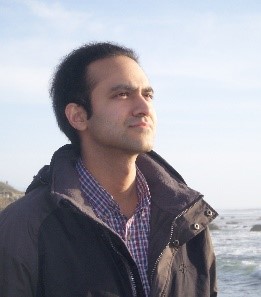 Saleem H Ali is Blue and Gold Distinguished Professor of Energy and the Environment at the University of Delaware (joint tenured appointments in Geography and the Joseph R Biden School of Public Policy); Senior Fellow at Columbia University's Center on Sustainable Development; and a Professorial Research Fellow at The University of Queensland's Sustainable Minerals Institute (Australia). He is also a member of the United Nations International Resource Panel and the Scientific and Technical Advisory Panel of the Global Environment Facility. Professor Ali received his doctorate in environmental planning from MIT, a Masters in Environmental Studies from Yale University and a Bachelors in Chemistry (with high honors) from Tufts University.
The current global tensions between China and the West have the potential for leading to major disruptions in metal supply. This presentation will consider the latest data on supply security based on recent  research conducted on resource efficiency, recycling, remanufacturing and frontier sources of  metals. The presentation will also explore what role technical mineral processing research can play in relieving some of the stresses created by such geopolitics.
About JKMRC Friday Seminars 2020
Welcome to the 2020 Series of the JKMRC Friday Seminars.  The list of presentations will aim to cover a range of topics related to the minerals sector from decision making in exploration, new mineral processing technologies, social licence to operate and mine closure.
Due to COVID-19 social distancing restrictions, all JKMRC Friday Seminars will be presented as webinars only.
If you wish to watch past webinars you can access the videos on the SMI website https://smi.uq.edu.au/webinars
Previous seminars have been uploaded to YouTube via the following link: https://www.youtube.com/user/smiuq