The emerging importance of living labs in research
28 August 2020

9:00am

–

10:00am
Speaker: Paul Lucey, Chief Executive Officer, Project 412
Abstract: Taking research out of the lab and into a live environment is always an extensive learning process yet, what if your lab is a live environment? Community based living labs are not new although only starting to emerge in Australia now with some importance. What if Australia had a region based living lab that encompasses not only the traditional community aspects, but also the surrounding industry and support business? There are highly successful examples of this model such as Columbus Ohio's Smart project and Singapore's cluster of transport living labs. How would you build a living lab in a place like Australia's resource epicentre, the Pilbara region of Western Australia and, what would this look like?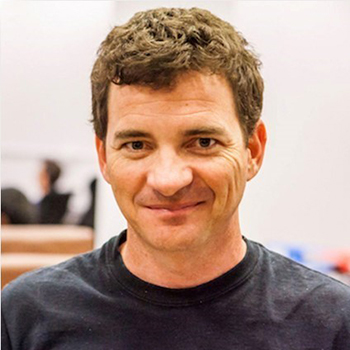 Bio: Paul Lucey brings over 30 years of experience in the Resource sector in robotics, engineering & technology, and innovation space. Paul is a former VP of Technology & Innovation for a large multi-national gold mining company, and former Founder & CEO of Mine Vision Systems, a 3D spatial technology company. Paul is currently a Director at Unearthed Solutions, a Director for the Pilbara University Centre, a Director for the Robotics Australia Group, on the advisory board for the Queensland Robotics cluster and a former Director of METSignited – one of the Australian Federal Government's innovation growth centres.
About JKMRC Friday Seminars 2020
Welcome to the 2020 Series of the JKMRC Friday Seminars.  The list of presentations will aim to cover a range of topics related to the minerals sector from decision making in exploration, new mineral processing technologies, social licence to operate and mine closure.
Due to COVID-19 social distancing restrictions, all JKMRC Friday Seminars will be presented as webinars only.
If you wish to watch past webinars you can access the videos on the SMI website https://smi.uq.edu.au/webinars
Previous seminars have been uploaded to YouTube via the following link: https://www.youtube.com/user/smiuq