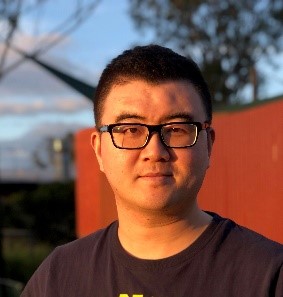 Speaker: Dr Renjie Zhou, Lecturer in Tectonics, School of Earth and Environmental Sciences, UQ
Abstract: The Himalaya-Tibetan Plateau is the type example of continent-continent collision systems. Suturing of Indian and Eurasian continents and the subsequent rise of Himalaya-Tibetan Plateau have exerted an impact on climate, ocean circulation, biological processes, and resource accumulation. This talk will bring the audience to the Ladakh region in NW India where the suture zone and southern Eurasian Plate are exhumed to the surface. Geological observations from structural, sedimentary, geochronologic and thermochronologic approaches from the southern side of the Ladakh Range (6100 metres) provide a test on previous orogenic models and initiate a series of new questions for geologists to explore.
Bio: Dr Renjie Zhou holds the position of Lecturer in Tectonics at School of Earth and Environmental Sciences (SEES) at UQ. His research focuses on reconstructing the evolution of modern and past tectonic plate boundaries using a combination of field and laboratory (mostly geochronology and thermochronology) approaches. Renjie received a PhD from University of Toronto (Canada) with a thesis project studying the Cenozoic development of the southern Central Andean Plateau in NW Argentina and conducted postdoctoral research with the Tectonics and Biostratigraphy Research Group at SEES UQ on the evolution of the India–Eurasia collision system.
About JKMRC Friday Seminars 2020
Welcome to the 2020 Series of the JKMRC Friday Seminars.  The list of presentations will aim to cover a range of topics related to the minerals sector from decision making in exploration, new mineral processing technologies, social licence to operate and mine closure.
Due to COVID-19 social distancing restrictions, all JKMRC Friday Seminars will be presented as webinars only.
If you wish to watch past webinars you can access the videos on the SMI website https://smi.uq.edu.au/webinars
Previous seminars have been uploaded to YouTube via the following link: https://www.youtube.com/user/smiuq