Climate change mitigation and critical metals; future challenges and opportunities for the minerals industry
6 August 2021

9:00am

–

10:00am
Speaker: Dr Simon Jowitt, University of Nevada Las Vegas
Abstract: Humanity currently mines more metal and minerals than ever before. However, climate change mitigation combined with consumer and investment sentiment is already leading to a rapid increase in demand for a variety of metals above the underlying trend of increasing production. These drivers are likely to dominate mining over the short to medium term and represent major challenges and opportunities for the future of the minerals industry.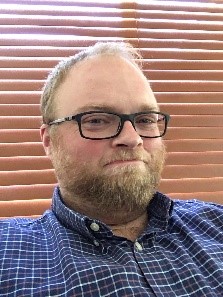 Bio: Simon Jowitt is an economic geologist who is currently an Assistant Professor at the University of Nevada Las Vegas. He obtained BSc, MSc, and PhD degrees in the UK and spent eight years at Monash University in Melbourne, Australia before moving to his current position. His research interests include ore deposit formation, mineral economics and exploration, critical metal resources and security of supply issues, the geochemistry of mineralising systems and the links between magmatism and metallogeny. Simon has published more than 85 papers since 2010 and was awarded the Society of Economic Geologists Waldemar Lindgren Award in 2014
About JKMRC Friday Seminars 2021
Welcome to the 2021 Series of the JKMRC Friday Seminars.  The list of presentations will aim to cover a range of topics related to the minerals sector from decision making in exploration, new mineral processing technologies, social licence to operate and mine closure.
The JKMRC Friday Seminars will be presented both in person, at the Indooroopilly Mine Site Lecture Theatre, and also as webinar.  Registration for the webinar is required and can be made via the registration link in each seminar overview.
A large number of past webinars can be accessed on the SMI website: https://smi.uq.edu.au/webinars
Previous seminars have been uploaded to YouTube via the following link: https://www.youtube.com/user/smiuq
The final seminar in the 2021 series will be held on Friday 22 October.
If you would like to be included in our email invitation list: