Life of Mine Conference Summary 2018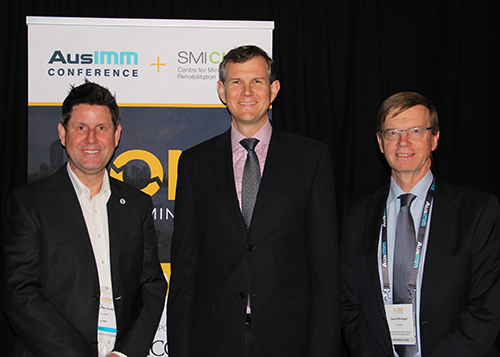 What do mine restoration standards, agromining, the energy revolution, the global coal outlook, civil society and social performance dynamics all have in common?  They were all Life of Mine 2018 keynote presentations, illustrating both the breath of topics and multi-disciplinary nature of this conference.
The fourth in the biennial series, Life of Mine 2018 brought together national and global experts as part of the 200 delegates to present, discuss and engage on leading practice for delivering enhanced environmental, social and economic performance.  Delegates came from a range of disciplinary backgrounds including geologists, mine planners, mining and mineral processing engineers, and environmental and social scientists. In addition to the keynotes, 43 presentations were delivered, ranging from practical case studies to more conceptual thought pieces, across four key themes:
integrated planning to improve environmental performance and rehabilitation outcomes
the incorporation of societal factors into both design and operational stages
global trends influencing the future of our industry
innovative approaches to deliver more effectively on sustainability goals.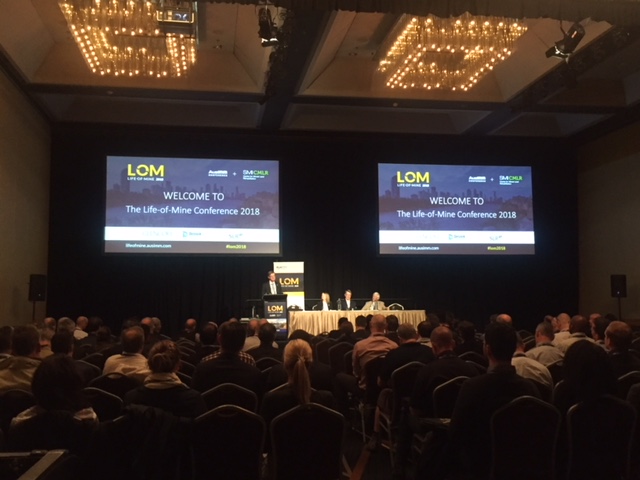 Two stimulating panel sessions were also held, one on the Queensland Government's Financial Assurance Reforms with representatives from three Queensland Government Departments and the other on Mining in 2030 with four of the keynote speakers.  In each of these sessions, delegates questioned and, in some cases, challenged the panel members on various aspects of each topic, which contributed to the richness of debate on current and future leading practice within the industry.
Thanks go to all presenters, the sponsors - Glencore, Deswik, Queensland Government and SLR – as well as the conference committee and importantly the AusIMM conference team, without which the conference would not have happened.  Early next year attention will focus on planning for the next Life of Mine conference to be held in 2020.