Informal access to one of the world's leading influences on sustainable development and the minerals sector - places are limited!
Expressions of Interest to attend this seminar are invited from postgraduate students around the university.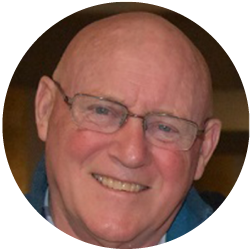 The SMI is delighted to host Dr. R. Anthony Hodge for a three month Fellowship to share his experiences from an eminent 40 year career driving initiatives that have fundamentally shaped the modern day minerals sector. Dr Hodge (Tony) has held many influential appointments in the private sector, with government, in quasi-judicial processes, in civil society organizations, universities, in communities, and with Indigenous peoples groups. 
For 7 years, Dr Hodge was President of the International Council on Mining and Metals (ICMM), working with CEOs of major mining companies to develop safe, fair and sustainable practices in mining. As chair of the World Economic Forum's  (WEF) Global Agenda Council on the Future of Mining and Minerals, Tony worked with global leaders from developed and developing regions alike.
As part of Tony's Fellowship, the SMI offering a series of two-hour seminars to explore with Tony the key technical, environmental, social issues currently influencing the relationship between mining and society. Themes examined will include:  the foundational theory of sustainability and sustainable development; evolving societal values and implications for mining practice; the mining and materials ecosystem; the role of mining in national economies; mining and conflict. Applications from across UQ are welcome.
Masterclass Details
2 hours/week commitment
for eight weeks commencing 26th September 2018
10 – 12 am on a  Wednesday