The global mining industry has significant potential to contribute to sustainable development through the conversion of the earth's natural resources into other forms of human and social capital. These opportunities are most pronounced during the production phase of operating mines. How mining companies approach mine closure, especially the social aspects of closure, is equally important for sustainable development. At present the knowledge base on the social aspects of mine closure remains shallow. There is great opportunity for social researchers to work across the stakeholder spectrum to better understand the opportunities and risks associated with mine closure, and the scale of the global challenge facing the industry by building aggregate data sets and knowledge repositories.
To address this gap, SMI-CSRM has developed a proposal for a multi-party Research Consortium on the social aspects of mine closure. The Consortium will enable the development of a knowledge base to support improved policy and practice for positive local and regional development legacies, with globally transferable outcomes.
Download the prospectus for the Research Consortium here.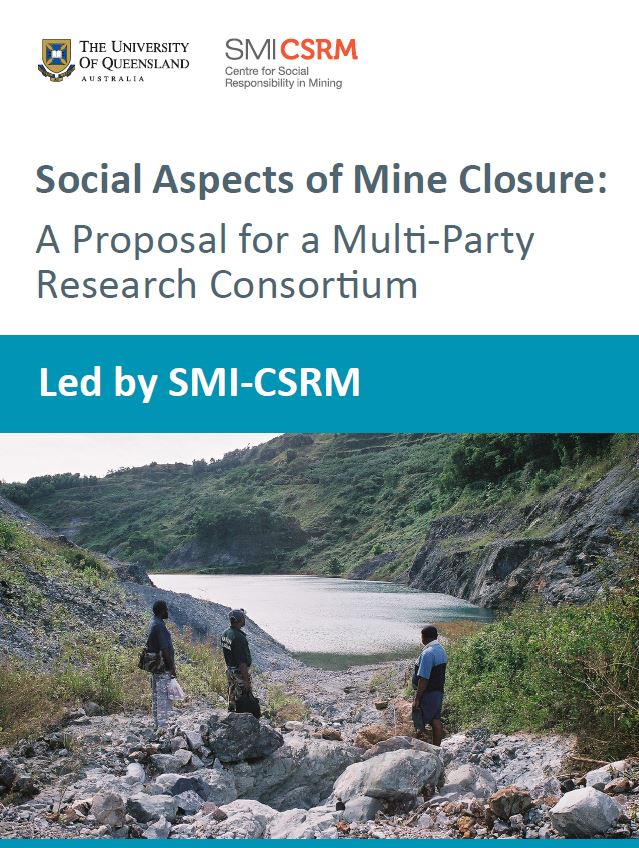 For further information please contact Assoc. Prof. Nick Bainton n.bainton@uq.edu.au