Professional Development for Junior Environmental Personnel
Mine Water Management
Water is the first topic covered as part of the Professional Development offering for junior environmental professionals. Courses are designed to provide all technical skills necessary to implement best practice water management.
Mine water management will be studied across 3 courses. Note that an ArcGIS Pro license is required: if it is not available through employment conditions, a personal ArcGIS Pro licence can be purchased on ESRI's website for US$100 for a one-year licence.
Delivery: Online, including live webinars and interactive activities
Duration: 1 semester, modules will be released at regular intervals for students to work through during the course
Computer system requirements: preferably 16GB of RAM (memory); 8GB is recommended as a minimum. All GIS workflows that are provided in the courses were tested with 16GB Memory system, Intel i7 processor (3GHz), Intel Iris Xe integrated GPU (8GB), Samsung NVMe SSD.
Courses:
Course 1 – Mine Water Fundamentals
Offered in the first semester of every year
Focuses on GIS, hydrology and flood risk, and groundwater.
Course 2 – Mine Water Systems
Offered in the second semester of every year
Focuses on legislation, sampling and monitoring, mine water quality, chemistry and geochemistry, data analysis and management, mine site water balance, pit water balance, regulated structures, pit slope stability, inrush, subsidence and water course diversions.
Course 3 – Soil, Erosion and Sediment Control, Tailings and Residue
Offered in the first semester of every year
Focuses on soil science, soil hydrology, erosion and development of erosion and sediment control plan, tailings and residue management.
It is strongly recommended that you study the courses in sequence to gain maximum benefit from course content.
The content was developed with full consideration of the water stewardship requirements of the Towards Sustainable Mining framework (TSM), under adoption by the Minerals Council of Australia. Junior environmental personnel who complete the Water Courses will be able to support operations to achieve TSM good practice levels and beyond.
The course is delivered online and modules will be released at regular intervals for students to work through over the semester. The format of the content is diverse and will engage students through live webinars, recorded videos, activities, case studies, and readings. Each module includes practical assessment tasks based on mine site data.
In addition to our open courses, we can develop tailored courses to meet the specific training needs of our industry partners.
See all SMI Professional Development courses
Mine Site and Environmental Management Program | Short Courses
AMD short courses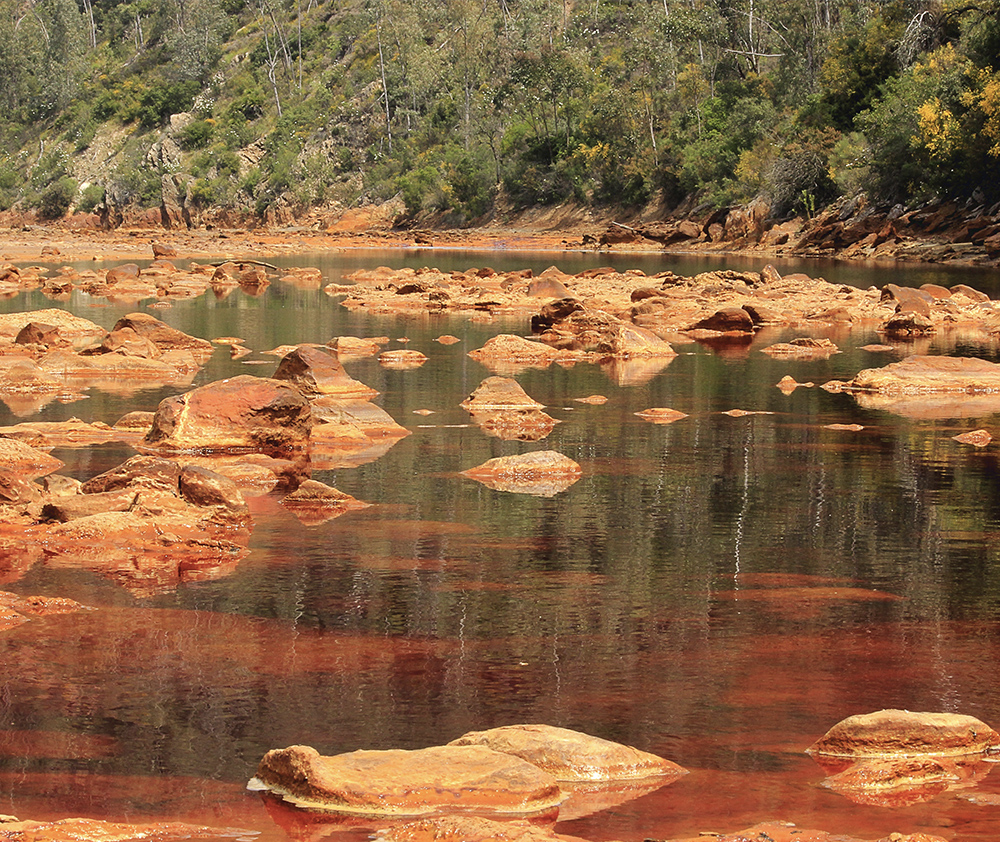 Acid and Metalliferous Drainage (AMD) or Acid Rock Drainage (ARD) represents the single biggest environmental issue facing the mining industry worldwide. 
SMI has organised and hosted short courses via the Acid and Metalliferous Drainage Workshop