The global mining industry has significant potential to contribute to sustainable development through the conversion of the earth's natural resources into other forms of human and social capital. These opportunities are most pronounced during the production phase of operating mines. How mining companies approach mine closure, especially the social aspects of closure, is equally important for sustainable development. To consider this potential, SMI-CSRM is developing a proposal for a multi-party Research Consortium on the social aspects of mine closure, which will launch in 2018. The Consortium will enable the development of a knowledge base to support improved policy and practice, with globally transferable outcomes.
With support from MMG, SMI-CSRM has produced an initial Industry Discussion Paper and a Global Literature Review to stimulate discussion and engagement on the topic.
---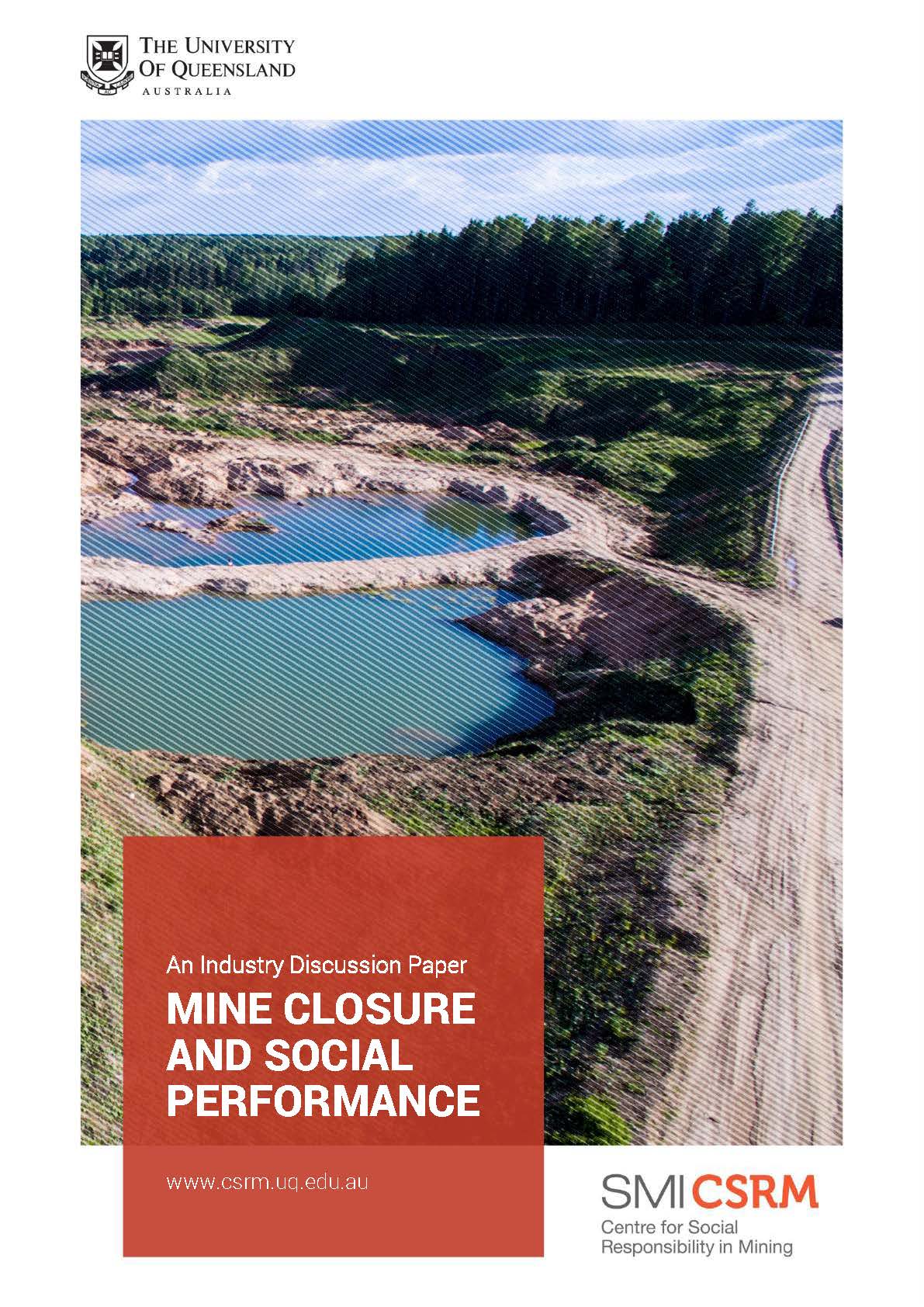 Mine Closure and Social Performance: Discussion Paper
This discussion paper is about the social aspects of mine closure.
We focus on a set of questions relating to transformations at the end of mine life, namely:
What happens when major mining projects come to the end of their economic life?
How are responsibilities for end of life planned and distributed among stakeholders?
What does industrial transformation mean, for different stakeholders, at closure?
This paper aims to generate constructive discussion about the social dimensions of mine closure. We do not offer direction, a series of checklists, or a "how-to" guide. Our intent is to prompt deeper thinking about the social dimensions of mine closure. We encourage the industry to use this document to initiate and facilitate conversations about its own future, and the future of the communities in which it operates.
View the discussion paper
View the discussion paper in Spanish
---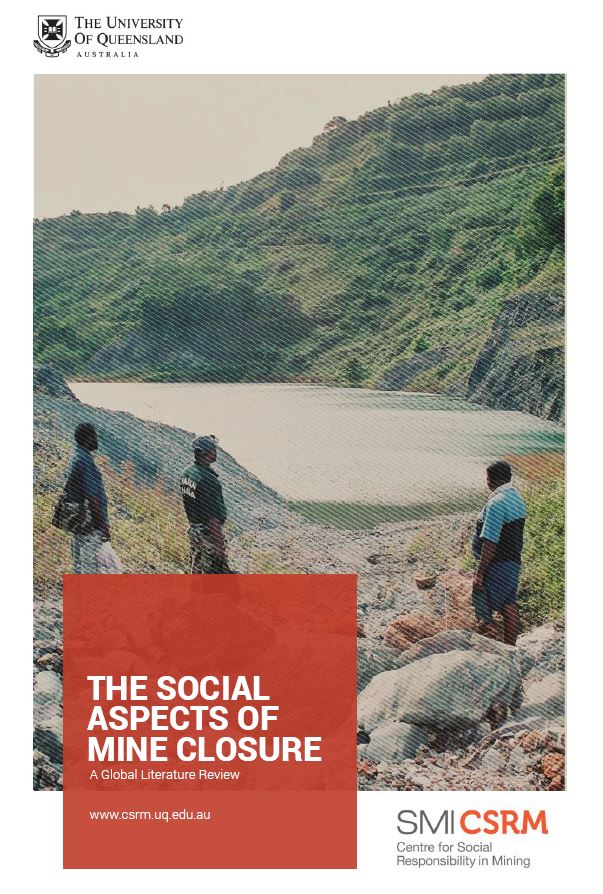 The Social Aspects of Mine Closure: A Global Literature Review
This paper maps the publicly available literature on the social aspects of mine closure to identify the major themes and gaps that inform the current knowledge base on this topic. It reviews industry resources and research materials, and provides a brief overview of the relevant policy and regulatory frameworks in the Australian context. A number of themes and topical issues are identified. Key findings include:
The knowledge base on the physical aspects of mine closure is significantly deeper and more developed than the social aspects.
There is limited technical literature on the social aspects of mine closure.
There are multiple barriers that prevent mining companies from optimising the social aspects of mine closure.
Active industry, government, and community engagement is required in order to address the impacts and legacies associated with mine closure.
The review concludes with an agenda for priority future research:
mine closure liabilities at different scales, and across different regions
comparative policy and regulation analysis for different jurisdictions
agreement making and mine closure provisions
transition and post-mining case studies and comparative analysis
lessons from other industries
stakeholder engagement practices.
View the Global Literature Review
---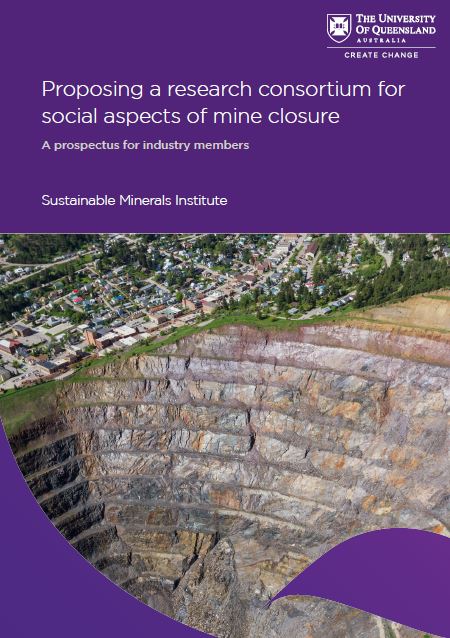 Social Aspects of Mine Closure Prospectus
Download the prospectus for the Research Consortium here.
For further information please contact:
---