Environmental Manager, Anglo American Brazil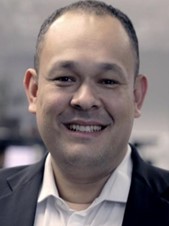 Tiago Alves studied social sciences and a master of social anthropology and archaeology at the Federal University of Minas Gerais.  Alves has extensive experience in environmental impact analysis and management, planning and execution of environmental, social and governance (ESG) platforms in capital intensive businesses.
He currently holds the position of Environmental Manager at Anglo American Brasil, with responsibilities for environmental recovery, forest protection, environmental quality, ESG, circular economy and mine closure.
Portuguese
Graduado em Ciências Sociais e Mestre em Antropologia Social e Arqueologia pela Universidade Federal de Minas Gerais (UFMG), Tiago Alves tem ampla experiência em análise e gestão de impacto ambiental, planejamento e execução das plataformas de ESG em negócios de capital intensivo.
Atualmente ocupa a posição de gerente de meio ambiente na Anglo American Brasil, com atribuições de recuperação ambiental, proteção florestal, qualidade ambiental, ESG, economia circular e fechamento