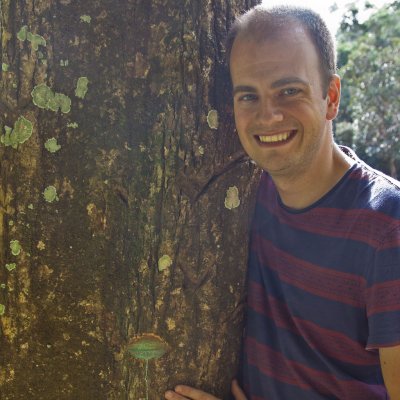 SMI research into hyperaccumulator plants – plants that concentrate metals in their leaves and sap – has been given a boost with a $367,000 Australian Research Grant.
Dr Antony van der Ent, from SMI's Centre for Mined Land Rehabilitation, received the grant as part of the ARC's Discovery Early Career Researcher Award program and he will use the funding to further investigate how the plants achieve this remarkable process, particularly with the metal nickel.
"Hyperaccumulators are plants that have the remarkable ability to concentrate up to six per cent nickel in their leaves and up to 25 per cent in their sap," Dr van der Ent said.
"These plants can be used in phytomining – a new technology to recover nickel from mining waste or contaminated land by growing and harvesting these plants and extracting nickel from their biomass."
"The extraordinary concentration of nickel implies that these plants have specific metal sequestering and transport mechanisms. However, metal-binding ligands in hyperaccumulator plants are poorly understood."
"This project will help us to understand how the plants accumulate nickel by using tracers and synchrotron techniques to follow the pathways of nickel from the soil into the plants."
Dr van der Ent said phytomining was anticipated to be transformative in the environmental rehabilitation of mining waste or contaminated land in the Asia-Pacific Region by providing initial vegetative stabilization while also potentially generating a substantial income stream.
"This knowledge may help us to optimise agronomic processes affecting nickel uptake to enable successful phytomining," he said.