An innovative approach to risk management in the coal industry has been honoured with an ACARP research excellence award.
RISKGATE, an online risk management system designed by researchers from SMI's Minerals Industry Safety & Health Centre (MISHC), was recognised in Brisbane on September 17 at the 2015 ACARP Research and Industry Excellence Awards.
The ACARP awards are given to people who have advanced an area of importance to the Australian coal industry. An important criteria is the likelihood of the results from the project being applied on mines.
Project Leader Associate Professor Philipp Kirsch said the award was recognition of the hard work of the team, which included Professor Jim Joy, Barbara Whittaker, Dr Jill Harris from SMI and Darren Sprott from Design Solutions Australia Pty Ltd.
"We began working on this project in 2010 with the aim of bringing together industry knowledge to support and assist in the analysis of risk management," he said.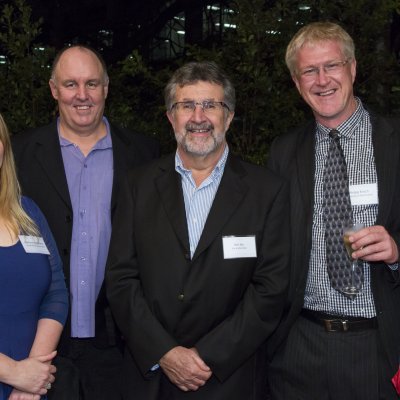 "RISKGATE has garnered phenomenal coal mining industry support and it is this engagement which I believe is behind the success of the project."
Assoc. Prof. Kirsch said experts from major coal mining companies, such as Anglo American, BHP/BMA, Centennial Coal, Glencore, Peabody and Rio Tinto had contributed to the development the RISKGATE body of knowledge.
"This has allowed us to develop an on-line body of knowledge that complements existing risk management processes to provide event-specific controls for people in the Australian coal mining industry who conduct and develop risk assessments, audits, incident investigations and management systems," he said.
Professor David Brereton, Director of SMI's People Centres which includes MISHC, congratulated the RISKGATE team on receiving the award.
"This award highlights how the Institute works closely with our industry partners to produce innovative and practical solutions," Professor Brereton said.
"I congratulate Philipp and his colleagues, especially as this award comes on top of the team receiving the 2015 Jim Torlach Health and Safety Award earlier in the year at the AusIMM awards, cementing their place as leaders in risk management in the mining industry."
The RISKGATE system is online at www.riskgate.org.