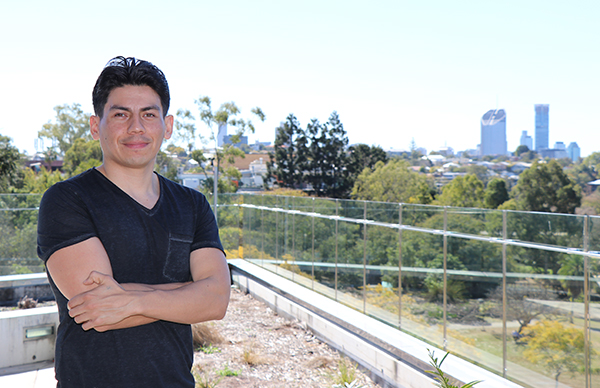 A postgraduate student from the Universidad Católica del Norte (UCN) in Chile is researching his thesis in Brisbane thanks to a scholarship supported by UCN and The University of Queensland.
Ariel Salazar who is a Master of Mining business student and has a background as a civil engineer in mines, said he was attracted to UQ because of its reputation.
"In mining engineering and in other topics related to mining, The University of Queensland is one of the most important worldwide and without doubt this was a unique opportunity," he said.
Ariel arrived in Australia in May and he is enjoying the cultural diversity he has found in Brisbane.
"I have met people from many parts of the world, all with different purposes and with surprising stories," he said.
"Australia is an established mining country with a lot of experience and a lot to teach, I am trying to absorb everything possible so that I can pass on much of the knowledge I have acquired here".
Ariel has no hesitation in recommending the scholarship opportunity to his colleagues and fellow students back at UCN.
"This has been a great experience, UQ has so much expertise in mining and I am sure that future recipients of the scholarship will have an equally good experience."