The University of Queensland and Newcrest Mining Limited have signed a partnership agreement that paves the way for long-term education, training and research activities.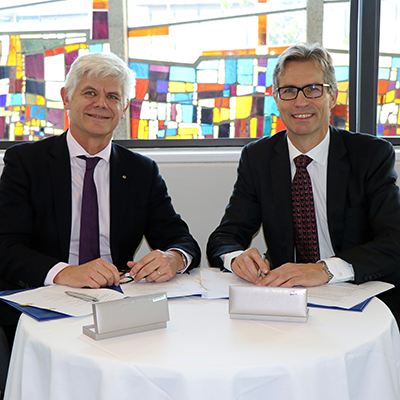 The agreement aims to foster the long-standing relationship between the two organisations and strengthen skills in support of Newcrest's strategic pillars: safety and sustainability; people; operating performance; technology and innovation; and, profitable growth.
Following past projects together, Newcrest is currently supporting 10 Research students, working on several mining research projects, and is sponsoring the new High Voltage Pulse Flexible Testing Facility at the UQ Experimental Mine Site.
The University's Sustainable Minerals Institute also provides social performance leadership training to Newcrest to support its goal of improved relationships with host communities throughout its global portfolio of assets.
UQ Vice-Chancellor and President Professor Peter Høj said the University-wide partnership would be mutually beneficial.
"The University of Queensland is focused on finding solutions to global issues by delivering new knowledge and partnered innovation," he said.
"Our research in mining and mineral engineering is ranked first in the world in the prestigious Shanghai Ranking and we are increasingly adding value to this expertise through collaborations that leverage complementary strengths within UQ and the expertise of our partners.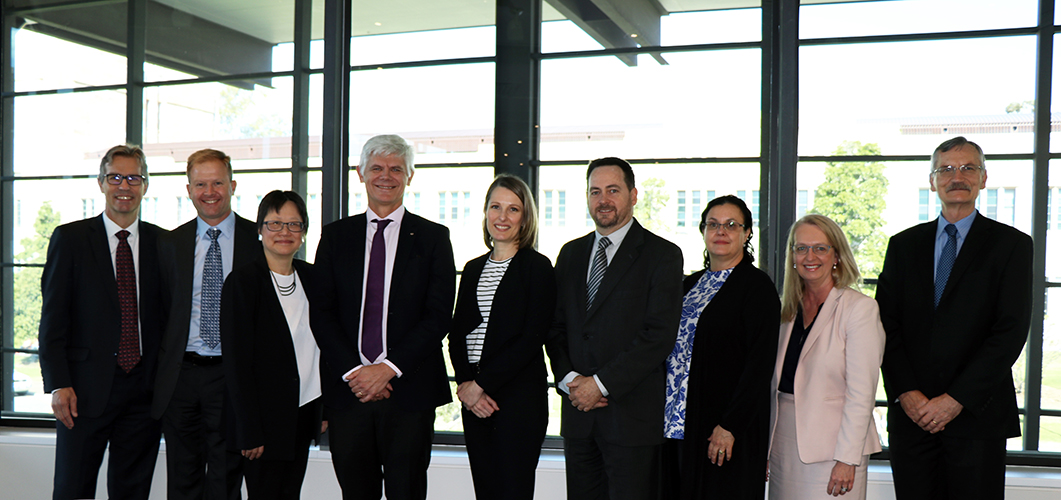 "We look forward to working with Newcrest on initiatives that will strengthen capabilities among their current and future staff and students, and to create positive social, environmental and technological change."
Newcrest Mining Limited CEO and UQ alumnus, Mr Sandeep Biswas, said the partnership was testament to the value of academic research and the mining sector working together.
"Transformative growth for Newcrest, and for the broader mining industry, relies on skilled people engaging innovative thinking and technology to unlock new pathways to value," Mr Biswas said.
"Closely aligned partnerships like this are key to empowering that process.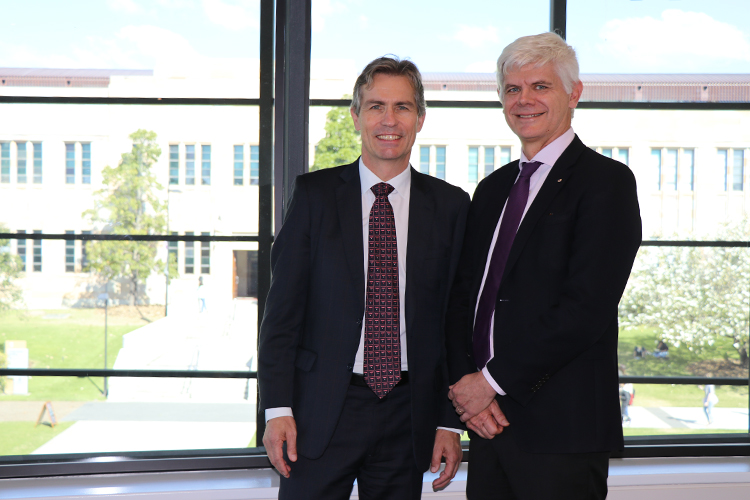 "I am delighted that we are formalising this multi-dimensional commitment between Newcrest and UQ."
The partnership will initially run for five years and both organisations will work together through a joint governing structure to develop integrated approaches to specific subject areas.
Partnership activities will include professional development services to Newcrest employees, student support including scholarship payments, research projects, support for mining-related studies continuity; and, consultancy.
Newcrest is one of the world's largest gold mining companies, with operations in Australia, Papua New Guinea and Indonesia. The company's greenfields exploration footprint extends across Australasia, the Americas and Africa.
Media: Gillian Ievers, g.ievers@uq.edu.au, + 61 438 121 757 James Porteous, James.Porteous@newcrest.com.au, +61 439 535 494.