University of Queensland researchers have produced a range of educational resources aimed at tackling safety risks for workers in the gemstone industry.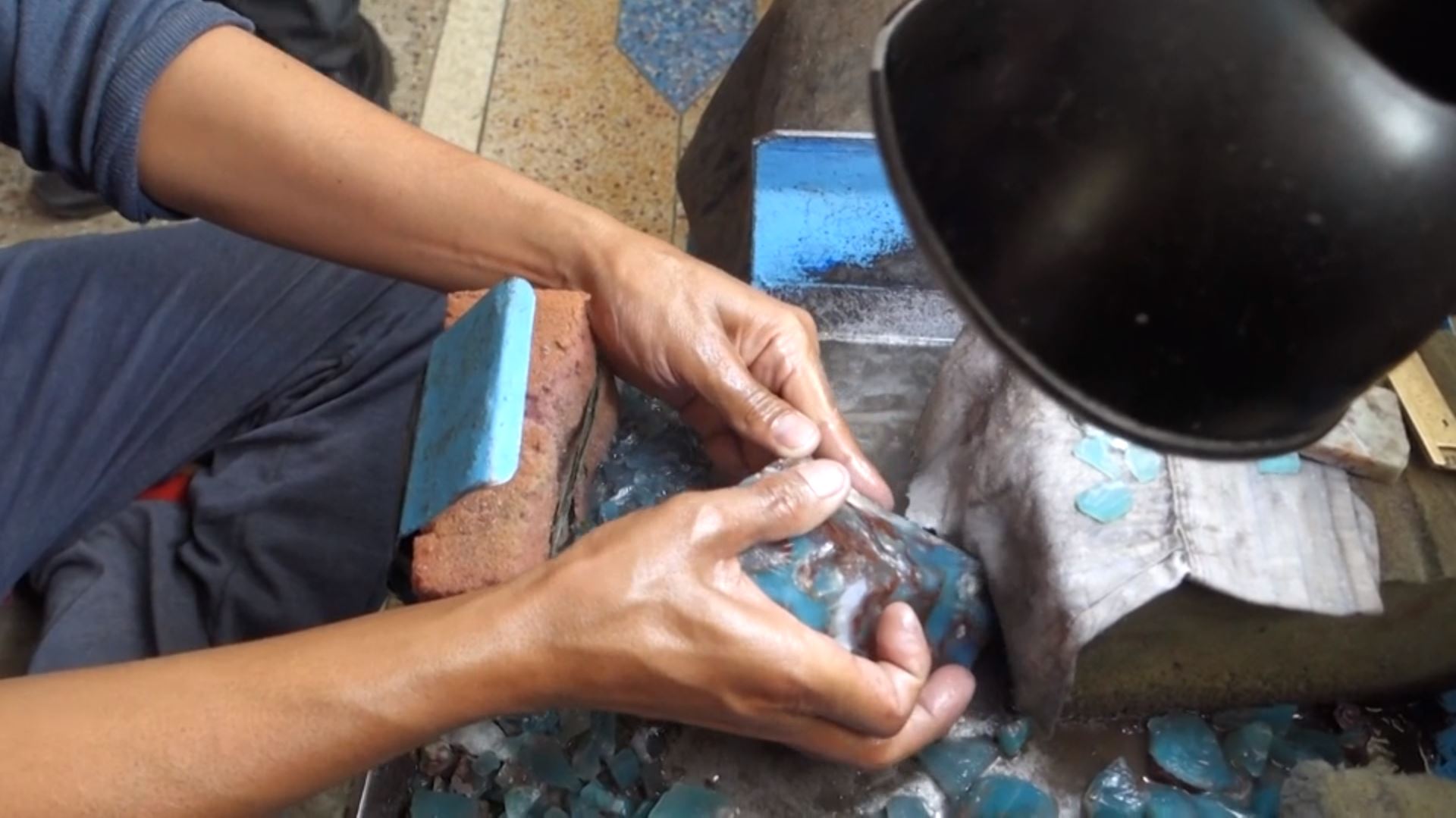 UQ Sustainable Minerals Institute's Associate Professor Carmel Bofinger and Lynda Lawson spent two weeks in the Indian city of Jaipur, one of the world's largest centres for cutting and polishing gemstones, researching the key risks for stonecutters.
Managing dust and noise emerged as important issues.
"We visited eight Jaipur workshops, and a colleague in India visited a further 61 workplaces," Ms Lawson said.
"A total of 668 workers were surveyed and the management of dust and noise were key risks."
Associate Professor Bofinger said the findings from the visit resulted in the production of two videos focusing on dust and noise.
"Each video was narrated in English and Hindi by Vigya Sharma who is a research fellow at UQ's Energy Poverty Research Group," Professor Bofinger said.
"A poster highlighting the key issues was also created in both languages and the resources are now being shared with workshops and training institutes in Jaipur.
"It's hoped that the cost-effective best practices the videos identify could potentially be shared with other gemstone-cutting regions."
The project was a collaboration with UQ's Sustainable Minerals Institute, the University of Delaware, the American Gem Traders Association and Workplace Health and Safety without Borders (WHWB).
It is part of the work of the Gemstones and Sustainable Development Knowledge Hub funded by the Tiffany and Co Foundation.
Videos:
Media: Lynda Lawson, l.lawson1@uq.edu.au; Gillian Ievers, g.ievers@uq.edu.au, +61 7 438 121757.