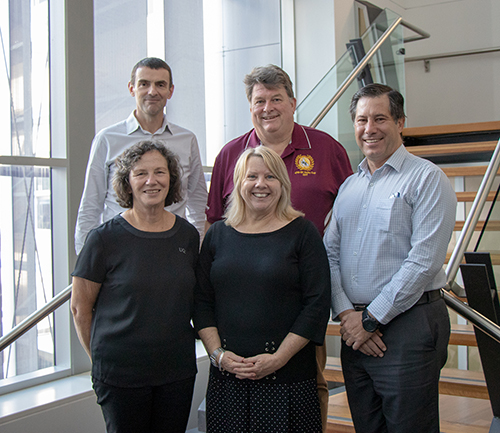 Executives from the Department of Natural resources, Mines and Energy attended the latest iteration of the internationally-recognised Global Minerals Industry Risk Management (G-MIRM) program developed and run by SMI's Minerals Industry Safety and Health Centre .
Associate Professor Carmel Bofinger and Education Manager Sharyn Cobbin conducted the four-day course in Risk Management, which was attended by senior leadership from Resources Safety and Health and participants from the broader industry.
Executive Director of Resources Safety and Health Mark Stone said G-MIRM could help move the state towards the 'gold standard' in safety and health: an industry free from fatality and serious injury. 
 "The Queensland mining industry has been fatality free in only one year during the past century," Mr Stone said.
 "Having fatality free resource operations should be an achievable goal, not an aspiration.
 "I think the G-MIRM program, through its classical risk management, occupational health and human performance factors, can challenge the paradigm and help industry become fatality free.
 "It reinforces that good risk management is not about ticking boxes—it's about preventing serious harm."
 DNRME Chief Inspector of Mines Luca Rocchi said while the industry's culture had evolved, health and safety is paramount and there is always more work to be done.
 "At most mines, in most meetings where senior management is involved, it's standard that health and safety is the first thing on the agenda," Mr Rocchi said.
 "As time has passed the industry has moved from a compliance mindset of 'we do safety because we have to' to one of being more proactive, as there can be no compromise when it comes to this area. 
 "The safety and health of our workers is paramount to the industry's success, so we must always be improving our performance in this critical area."
For G-MIRM Information and course details click visit https://smi.uq.edu.au/g-mirm.