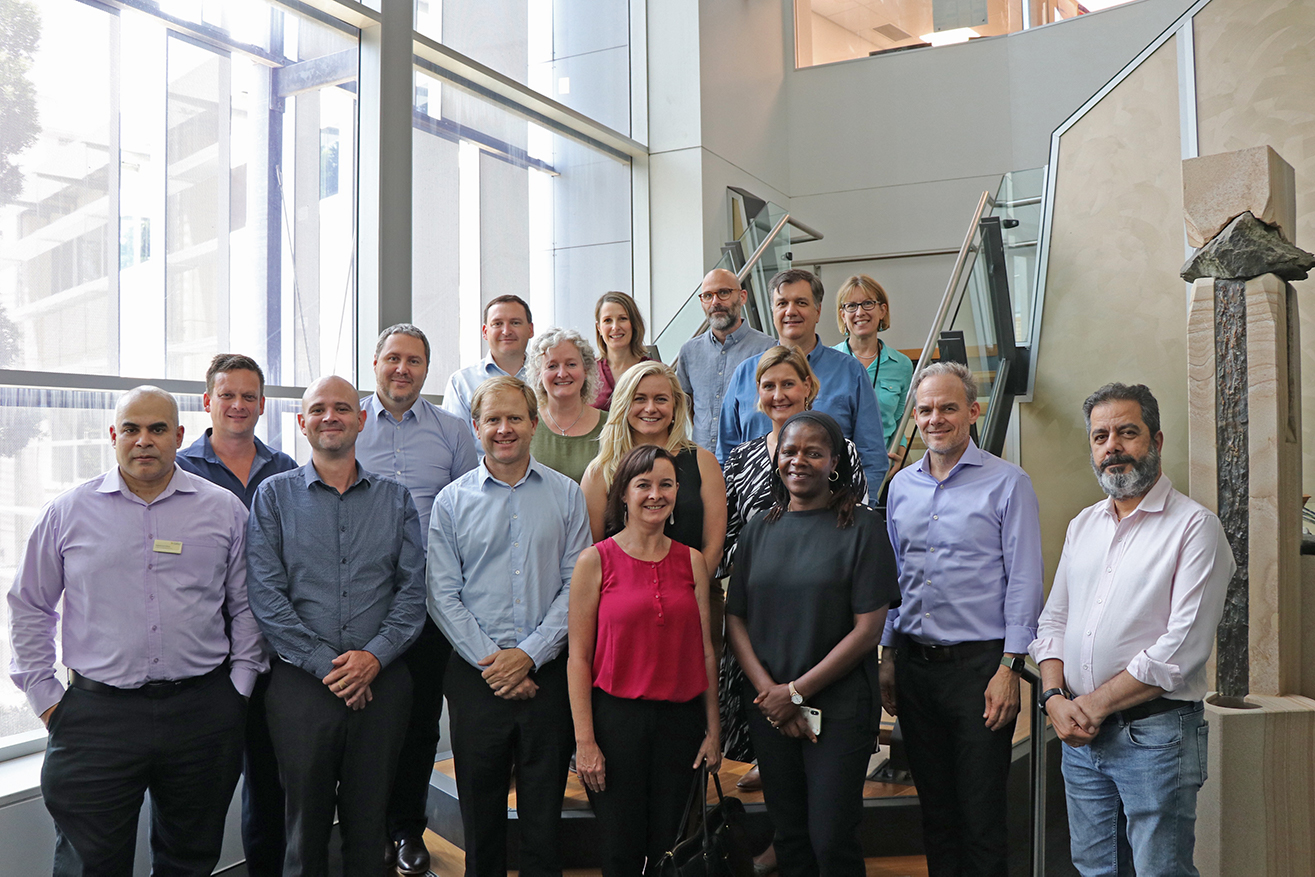 International experts in artisanal and small-scale mining (ASM) and representatives from large scale mining companies (LSM) have taken part in a forum hosted by The University of Queensland's Mining and Resettlement Consortium.
The Consortium, an initiative of the UQ Sustainable Minerals Institute's Centre for Social Responsibility in Mining (CSRM), is a multi-party, industry-university research collaboration which aims to better understand how mining and resettlement risks are handled, and inform future policy and practice.
CSRM Director Professor Deanna Kemp said the issues around ASM and LSM, and the interface where they meet, was an increasingly prevalent topic in discussions with industry partners.
"Last year the Consortium's industry partners commissioned us to write a discussion paper and invite five ASM experts to meet for further discussions.
"The Forum has provided a safe space for difficult and critical conversations – conversations that may provide a basis for change."
Newcrest Mining Limited General Manager for Social Performance Dr Graeme Hancock said the forum was useful in assisting the industry to better understand and address the root causes of conflicts at this interface.  
"ASM  is a long-term issue for the industry which has at times led to conflicts, safety concerns and the suspension of mine operations. 
"Developing and implementing strategies to better manage interactions and working together to address the underlying drivers behind the issues, including poverty and the lack of alternative livelihoods, is important and enables us to manage potential conflict situations before they escalate."
Artisanal Gold Council Executive Director Dr Kevin Telmer said the event was a great forum on LSM-ASM interactions.
"An impressive group of participants discussed the growing importance of getting this interface right.
"It is clear that in the coming years more and more integrated projects with local, national and international benefits will emerge." Dr Telmer said.
The UQ Mining and Resettlement Research Consortium established in 2017 is the first initiative of its kind. The University of Queensland has recently announced funding for another four years.
Industry partners include MMG, Newcrest Mining, Anglo American, Rio Tinto and Newmont.
Media: Gillian Ievers g.ievers@uq.edu.au, 0438 121757