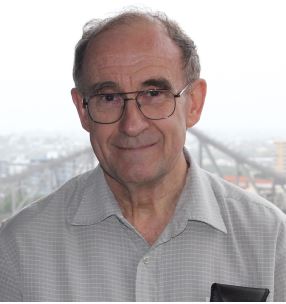 A new award in honour of the late Professor William 'Bill' Whiten will offer HDR students in process control and model development at The University of Queensland (UQ) financial support to complete their thesis or the opportunity to attend a conference.
Professor Whiten, who passed away in 2020, had a long history with UQ. He was a mathematician by training and began his career as a programmer in UQ's Computer Centre.
In 1966 he joined what is now the Julius Krittschnitt Mineral Research Centre as research assistant and he completed his PhD on Simulation and Model Building for Mineral Processing in 1972.
Professor Whiten held many roles in the JKMRC throughout his career – he was acting director between 1973-74, Professorial Research Fellow, JKMRC Chief Scientist, and he was also an active member of UQ's academic board.
SMI Director Professor Neville Plint said Professor Whiten was critical to the success of the JKMRC.
"Bill was part of JK for 40 years and played a key role in pioneering the development of mineral processing simulation and mass balancing software, and mineral process control - these methodologies have become industry standards," he said.
"He was greatly respected by the many students he supervised and mentored."
The Bill Whiten Memorial Prize Endowment was established with a gift of $100,000 made by Mrs Agnes Whiten AM – herself a former metallurgist at the JKMRC.
"Bill cared deeply about his research, the JKMRC and the University – I think it's a fitting memorial to him to establish a fund that supports the next generation of mineral processors," she said.
"He was very fond of his students and really helped them not just academically but with other assistance also."
Professor Whiten was also a member of the Australasian Institute of Mining and Metallurgy (AusIMM) for 54 years. ln 1993 he shared the AusIMM Mineral lndustry Operating Techniques Award for the development of the JKSimMet simulator, and in 2019 he received an AusIMM Professional Excellence Award for his contributions to mineral processing.