The recent Life of Mine Conference recorded its highest attendance ever with almost 400 delegates from around the world, travelling to Brisbane for the event co- hosted by the Sustainable Minerals Institute (SMI) Centre for Water in the Minerals Industry (CWiMI) and AusIMM.
The Life of Mine Conference brings together experts, researchers, and industry professionals to connect and address the challenges impacting the mining value chain – from exploration to rehabilitation.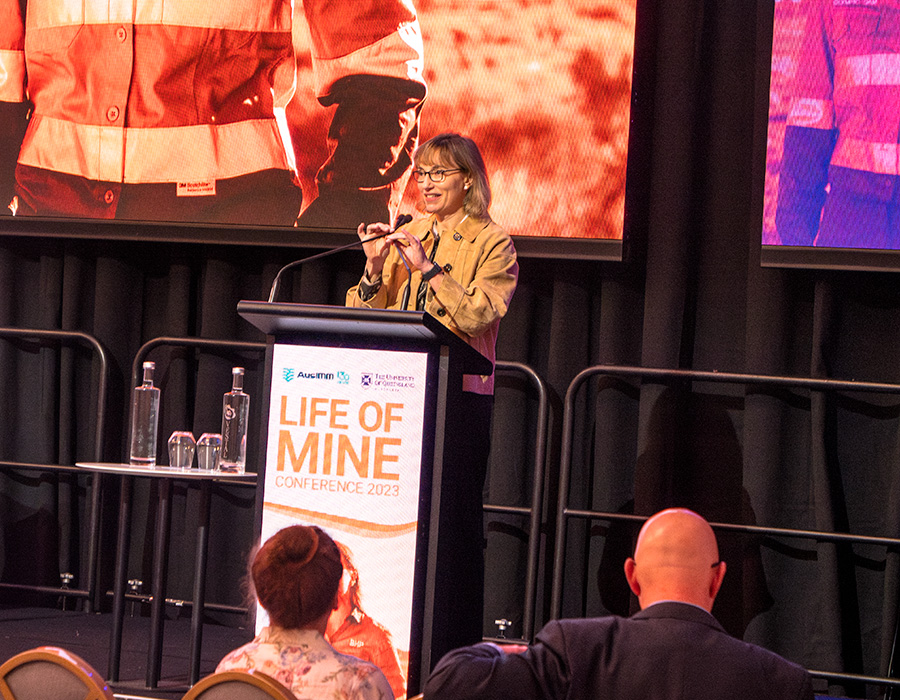 Conference Chair and CWiMI Director Professor Claire Côte said the Conference was a valuable opportunity for all sectors as it demonstrates the multi-disciplinary nature of identifying and implementing sustainability strategies over the life of a mine.
"One of the characteristics of the conference is that it is organised with a single stream: attendees are not split across several technical sessions that focus on different topics," Professor Côte said.
"This ensures it is highly dynamic and fosters valuable interactions within a strongly cohesive group.
"The Life of Mine Conference is a unique opportunity for representatives from industry, government and academia to share knowledge and ideas."
Addressing environmental challenges associated with post-mining land use, Professor Côte said the technical sessions outlined the importance of including multiple and diverse perspectives when planning for positive post-mining outcomes.
"One of the key environmental challenges, particularly in Queensland, is the scale of land disturbance and the nature of the excavated materials, which is not always conducive to sustain stable landforms," Professor Côte said.
"Industry, government and research organisations are collaboratively seeking practice improvements to address this.
"There is great enthusiasm and willingness to work collaboratively to ensure we can deliver effective life-of-mine plans, but there can be challenges in ensuring this is supported more broadly, for instance by shifting towards decision-making processes that consider longer timeframes as well as environmental and social values."
Several SMI researchers presented at the Conference including PhD candidate Layla Howe whose presentation explored effective regulation, with a view of promoting positive outcomes.
"More broadly, my research is focused on whether we can transplant the knowledge we have about HRO, and what makes them work, to non-HRO's," Ms Howe said.
"Specifically, I'm looking at that in terms of driving desired environmental management outcomes for mine sites.
"The Conference was a great opportunity to see the range of work happening across the sector to improve outcomes across the life of mine."
The Life of Mine Conference will return in 2025.