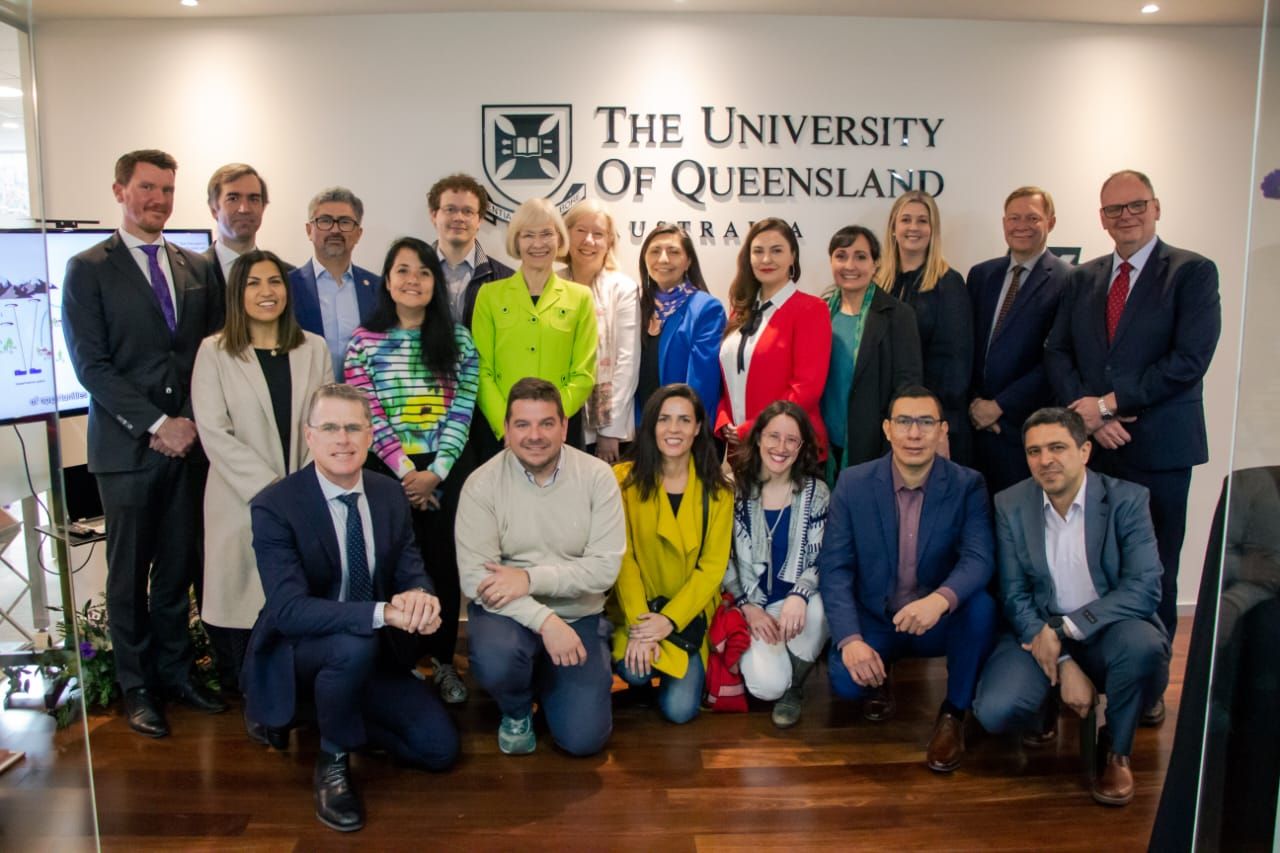 During a recent visit to Chile, a delegation from The University of Queensland which included SMI Director Professor Rick Valenta, signed several broad agreements with companies and a letter of intent with the Regional Government of Antofagasta, The Catholic University of the North and The University of Antofagasta.
Professor Valenta said partnerships such as these were becoming more important as the pace of industry expansion, and technological and social change increased.
"The adoption of more sustainable approaches to mining will be vital to meet the world's net zero goals by 2050," Professor Valenta said.
"Australia and Chile have many of the natural resources needed to drive the new economy, and the highly trained people who are equipped with the knowledge and skills to extract and process those minerals sustainably.
"The importance of working together has never been greater."
SMI-ICE-Chile was established in 2014, partly funded by the Chilean government through its research and development agency, the National Agency for Research and Development (ANID), and through research programs and projects with key industry partners.
The Centre has delivered on a range of research initiatives with industry partners on topics including mine plant operation performance, energy efficiency, sustainable closure, social performance and territorial value, the reuse of tailings, water management, health and safety, and mineral processing.
SMI-ICE-Chile Executive Director Dr Doug Aitken said that the Centre was looking to build upon its successes and stakeholder partnerships to create greater value for industry and society.
"The team in Chile work very closely with research colleagues in SMI, JKTech and UQ in Australia to combine skills and research expertise to address key challenges across the mine lifecycle and in the territories in which the industry operates," Dr Aitken said.
"Currently we are working with several companies, and we are delighted to receive UQ's continued support for SMI-ICE-Chile, the relationships we have built in Chile and Latin America with government, industry, and local universities are essential to drive the knowledge and innovation needed to work towards a carbon neutral economy."
To learn more about the work of SMI-ICE-Chile, please contact Dr Doug Aitken